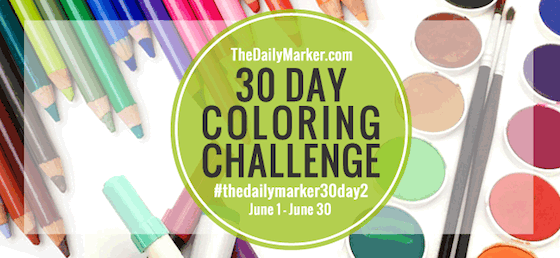 Hello Friends, How are you today? I am back up with a more normal post today and a "unedited" video. Day 23. is all about quick coloring by cutting your images off with a window card. Less to color 🙂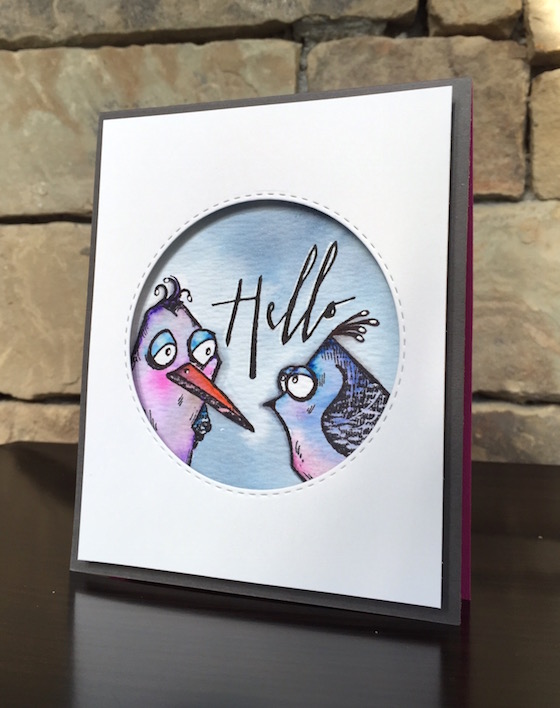 My local stamping store called Angela's Happy Stamper is awesome and I was so delighted to pick up these sentiments that really go perfectly with the Tim Holtz "Crazy Birds" Yes…I had to draw eye lids again on my birds.
To Watch the video in HD click here.
Here is another video with me coloring the Crazy Birds with Copics during the last challenge.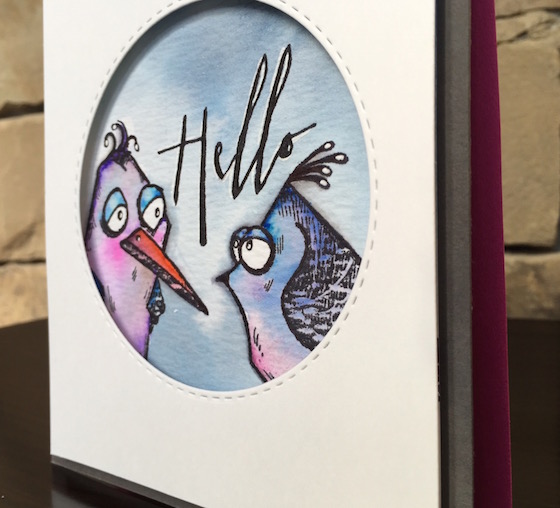 If you watch the video you will see how I smash the ink pad on my watercolor paper to use as my palette. Some white gel pen action was added to their head feathers.
ALSO HOT TIP!  A friend of mine did some gel pen research and found out that gel pens should be stored FLAT!!! A big thanks Patti for the hot tip! I hope this helps some of you that have problems. Keep in mind I always say to write or draw….s.l.o.w.l.y. when using it.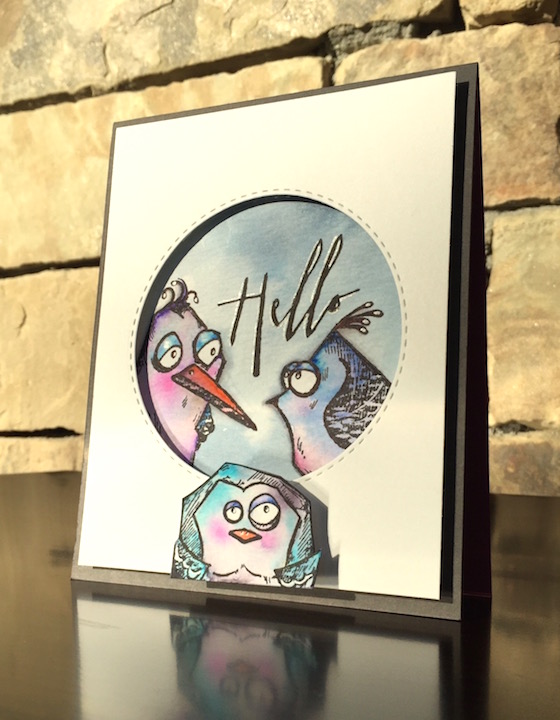 Once my video was complete I had the idea to add the bird at the bottom. What do you think? I think I like it better without? Hummm. All righty see you all tomorrow and thanks for the visit. Hugs, Kathy
P.S. Go here to read more about the 30 Day Coloring Challenge and if you want to share what your creating go to Day 1 and scroll to the bottom of the post. You will find a blue Inlinkz tab to link up your coloring.
P.S.S. If you are having trouble sharing your art on the Inlinkz tool here is a tutorial. If you want to share on Instagram even better (but, only choose one please) Here is a tutorial. I hope you find these helpful

CARD SUPPLIES AND LINKS: