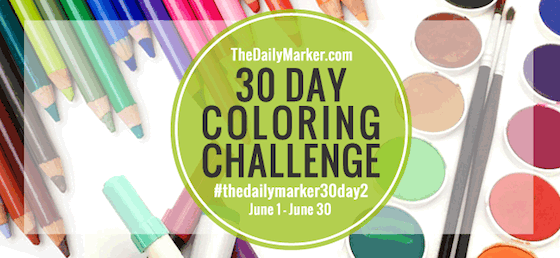 Hello Friends, How is your weekend going? These past few days have been a struggle for me to spend the time I need to on my posts and content …. and that really bugs me. Sorry 🙁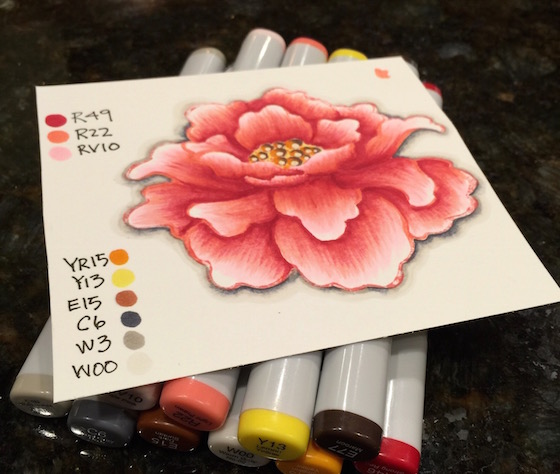 It's a family kinda weekend and that means another short post. I did have time to color this super jumbo flower. It's a great one to practice some "no line"coloring. First I stamped it with some pink distress ink.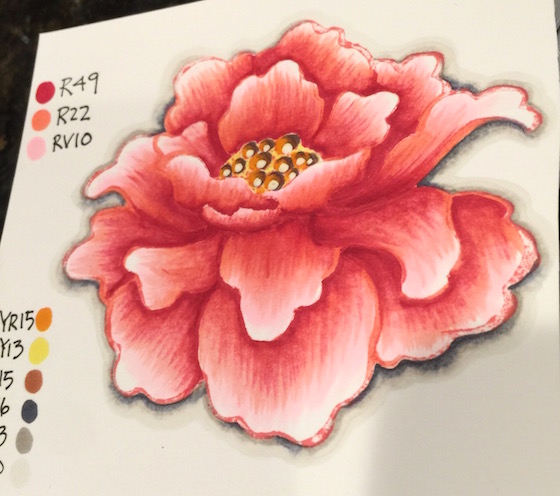 Most likely I will end up cutting this out.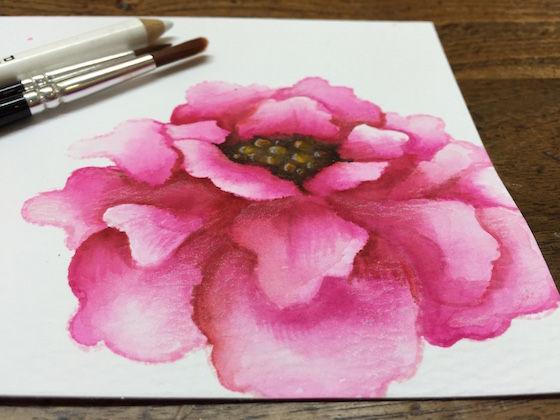 I watercolored this flower above in the last 30 day challenge. You can see the full post here. Which one do you like better? I think I like the dark center better? Actually I really like the old one better 🙁
Have a great Sunday and hope it's full of something good. Hugs, Kathy
P.S. Go here to read more about the 30 Day Coloring Challenge and if you want to share what your creating go to Day 1 and scroll to the bottom of the post. You will find a blue Inlinkz tab to link up your coloring.
P.S.S. If you are having trouble sharing your art on the Inlinkz tool here is a tutorial. If you want to share on Instagram even better (but, only choose one please) Here is a tutorial. I hope you find these helpful