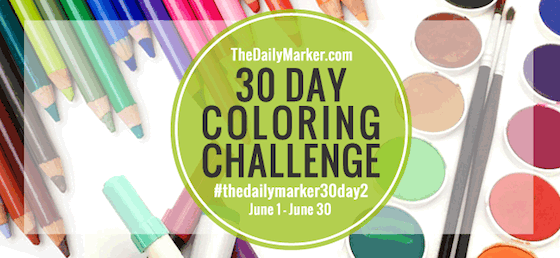 Hello Friends, Welcome to Day 17! Thanks for weighing in yesterday it's always fun to see what you are thinking 🙂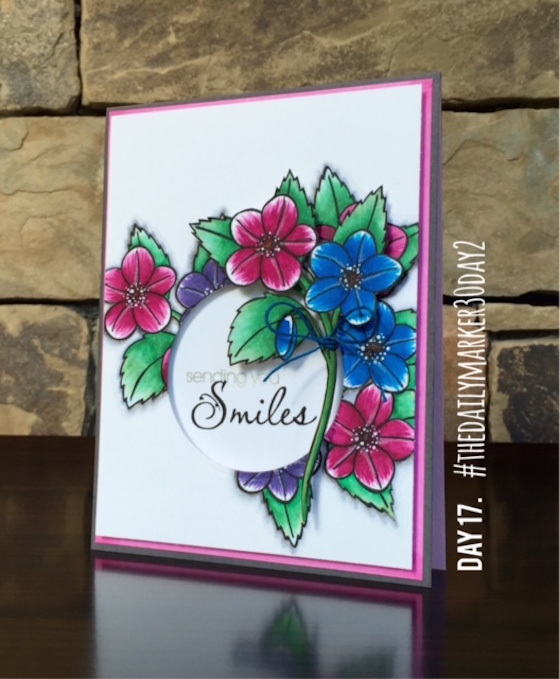 Today I encourage you to get out your circle die cuts and cut a window. It's less coloring but, more drama. Clearly Besotted always delights me with their simplistic beautiful flowers. I love this one called, "Winter Blooms"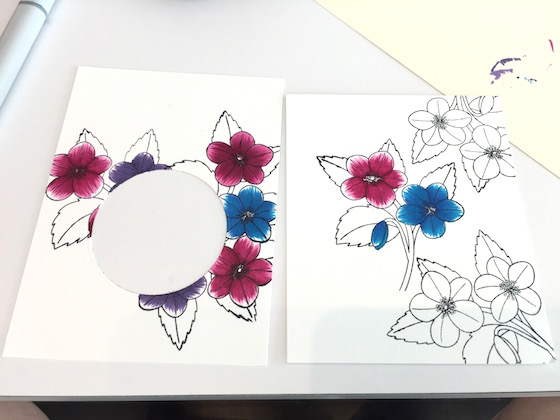 Always stamp one extra to pop onto the front of your card.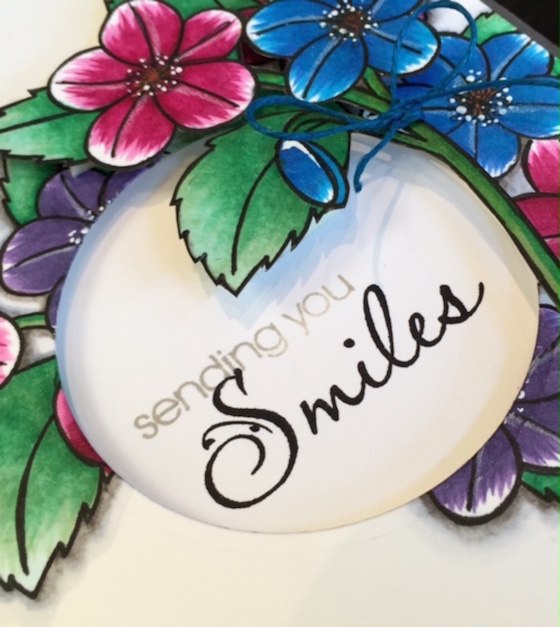 A white colored pencil was used to add softer highlights to the petals. The sentiment was stamped in black and grey.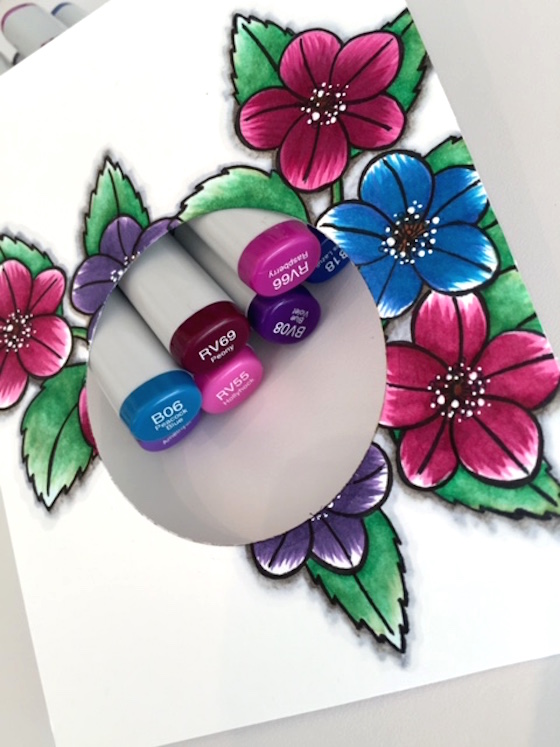 Honestly this was some simple coloring only two colors per flower.
It's been some time since I colored my own cardstock. Use the chisel end of the marker to add some color. I colored the twine with a blue copic marker and tied it around my flower, added some foam tape and presto I was finished.
Thank You for your visit each day and sharing how you are enjoying the challenge. Knowing that you are allowing yourself to do something that you enjoy…that's music to my ears.  See you tomorrow. Hugs, Kathy
P.S. Go here to read more about the 30 Day Coloring Challenge and if you want to share what your creating go to Day 1 and scroll to the bottom of the post. You will find a blue Inlinkz tab to link up your coloring.
CARD SUPPLIES & LINKS: Click on any of the thumbnails below: