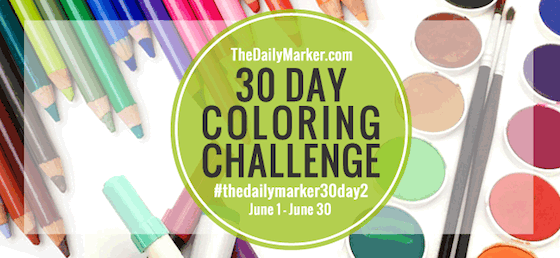 Hello Friends, How are you? How is your weekend going? I am pretty dang delighted to be back up and running. Thank YOU wifi!!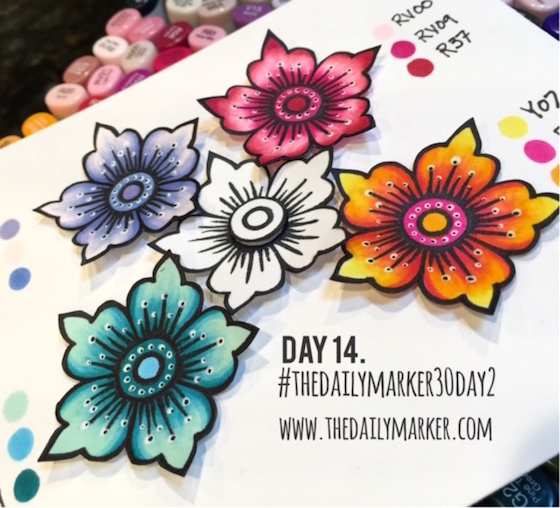 Most weekends are busy and I have to consider other peoples schedules so that leaves me with less time to color, post etc. Since I have to work one day ahead during this challenge to allow me time to post …Saturday allowed me a little time to play & experiment with some new color combinations. It's so fun coming up with new color combos when you have a classic flower stamp like this one from Alt New.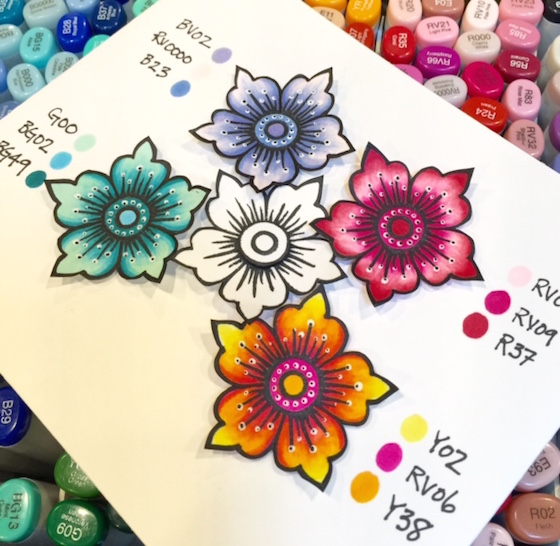 Usually this happens when I have time away and only pack a limited markers so I am forced to use what I have. In todays case I brought them all and I think the results weren't as good because I had to many to choose from.
I might add that I finished off my flowers with white dots. Once the white dots were dry I added a black dot on top. I challenge you to give it a try 🙂 Dots on dots lol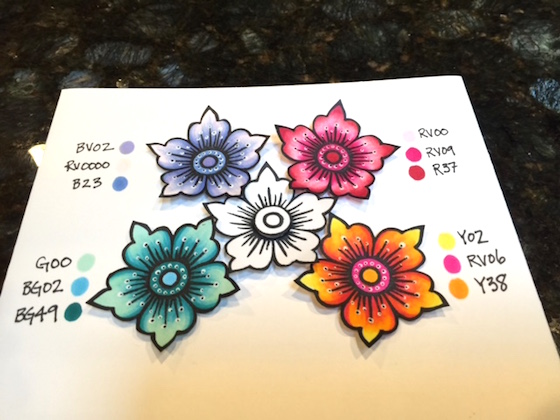 I feel it's important to share everything even if I am not thrilled with it. Plus I am with you all coloring on a daily basic flying by the seat of my pants and loving every minute of it. (maybe loving 80 % of blogging it takes me forever) As most of you know it's a struggle to keep up with the linking on my blog (your shares for the 30 day challenge) and I am hoping that I can make a dent this week and visit you all. Sometimes so many different passwords are required and sometimes they don't work especially for Splitcoast Stampers. Just want you all to know that I will be trying my best.
Tomorrow is the half way point…OH MY!. In the meantime a super big thanks to YOU ALL. Hugs, Kathy
P.S. Go here to read more about the 30 Day Coloring Challenge and if you want to share what your creating go to Day 1 and scroll to the bottom of the post. You will find a blue Inlinkz tab to link up your coloring.
SUPPLIES AND LINKS :