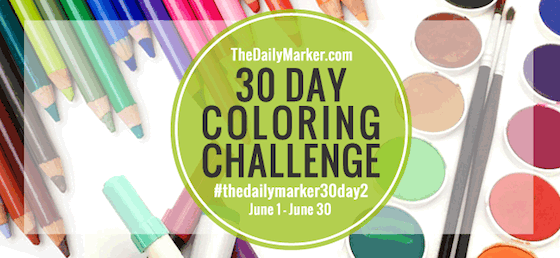 Hello Friends, It's me again! Are you getting tired of me yet? Maybe not today lol. I have a very timely giveaway, a video & two cards.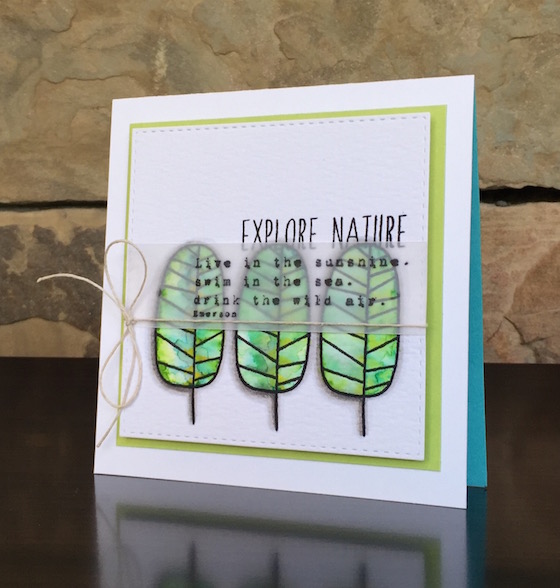 When this "One with Nature" stamp set arrived from Simon Says Stamp newest release called, "The Color of Fun" I was thrilled .. I thought it was perfect for the 30 day coloring challenge.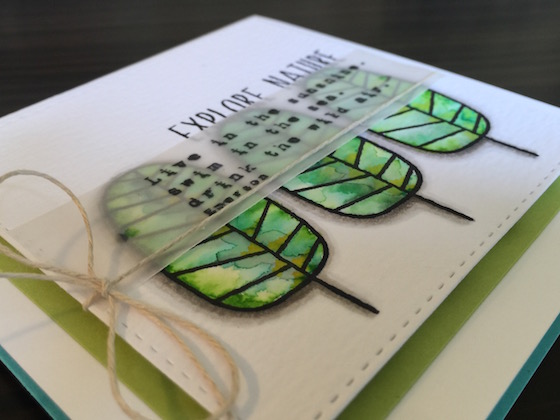 I fumbled around with the sentiment and different ink colors until I settled on layering the vellum. The twine felt like the right touch for my nature card.
To watch the video in HD click here. 🙂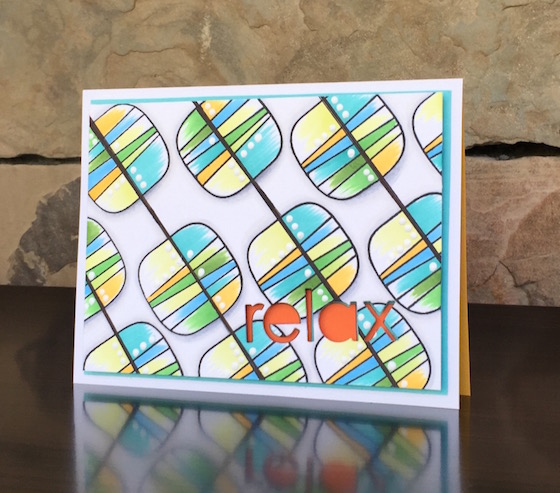 Stamping a background is always fun and relaxing for me. I share a little about creating this card in the video. I used this same stamp set for this card and the die cut is aptly called "Relax".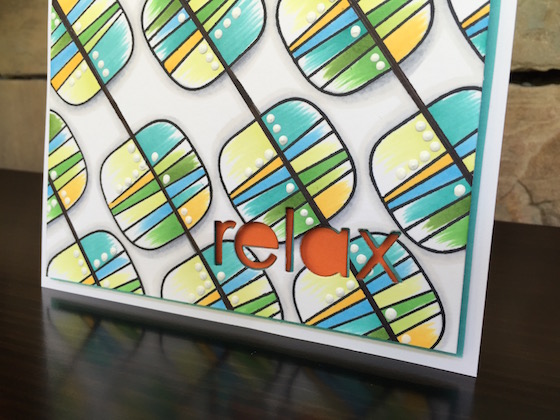 When I colored the leaves some sections are colored all the way in and other parts are feathered. Does that make sense? For some dramatic white dots I used this white puff paint.
THE GIVEAWAY!  I have a $25.00 GIFT CERTIFICATE to the Simon Says Stamp Store! Woo Hoo! All you need to do is leave a comment tell me if you like white dots. You can say yes or no 🙂 I announce a random winner on Monday June 22nd. 
Thanks for watching my video and visiting my blog I am always grateful! Hugs, Kathy
P.S. I forgot to tell you that the stamping pad with the grid background is finally available! Woo Hoo. Check out the details here. 
P.S.S. Go here to read more about the 30 Day Coloring Challenge and if you want to share what your creating go to Day 1 and scroll to the bottom of the post. You will find a blue Inlinkz tab to link up your coloring.
CARD SUPPLIES AND LINKS: Click on any of the links below 🙂