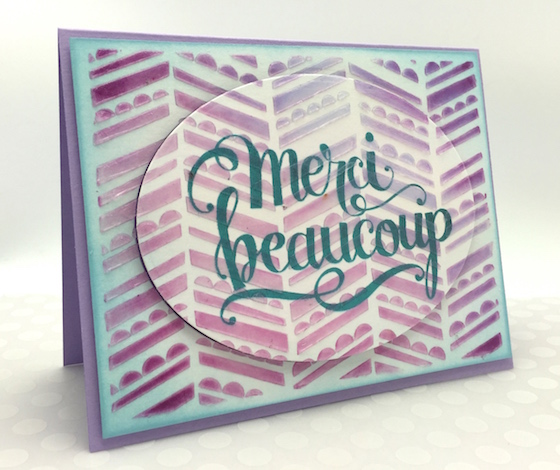 Hello Friends, Happy weekend to you! I am back today with two more cards using some translucent embossing paste. Creating these cards are super quick and so much fun too.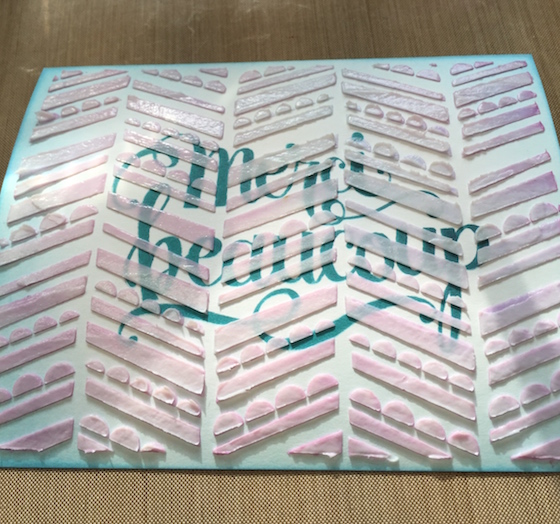 Just add some distress ink first on the white card stock. Stamp the sentiment with a bold ink like this one. Mix a little distress ink with some translucent paste and slather on top of the sentiment.  (I thought this was going to be a flop and I left my studio and when I returned I was so surprised how the sentiment appeared to rise to the forefront!!) Die cut this awesome large sentiment from Mama Elephant and pop it on your card with some foam tape.
This card was done the same way but, using a stencil on the bottom layer with some distress ink. This and this are the stencils from Simon that I used on this card.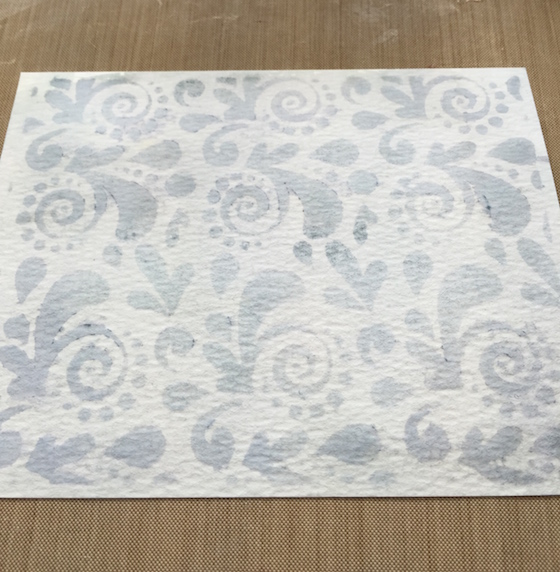 Watercolor paper on this card gave me some added texture.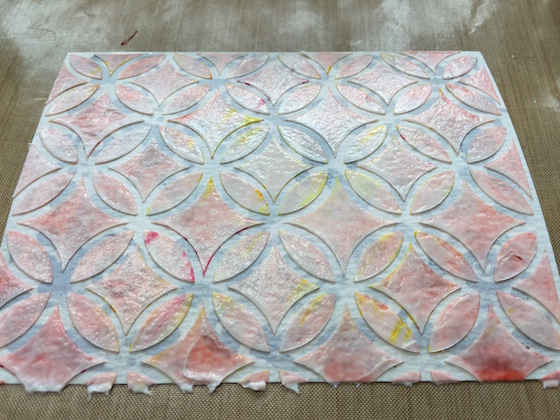 Tape another stencil on top, add a little color with some distress ink to some translucent embossing paste. Give it time to dry and then die cut Simon's "Big Hello". I hope I explained it well enough but, just give a try and it might make more sense.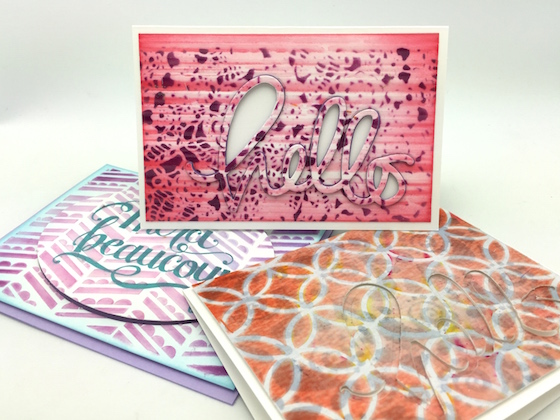 The card on top you will find in this post. I hope you give this fun technique a try. Hope to see you soon and thanks for your visit today. Hugs,Kathy
CARD SUPPLIES AND LINKS: Click on any of the thumbnails below 🙂