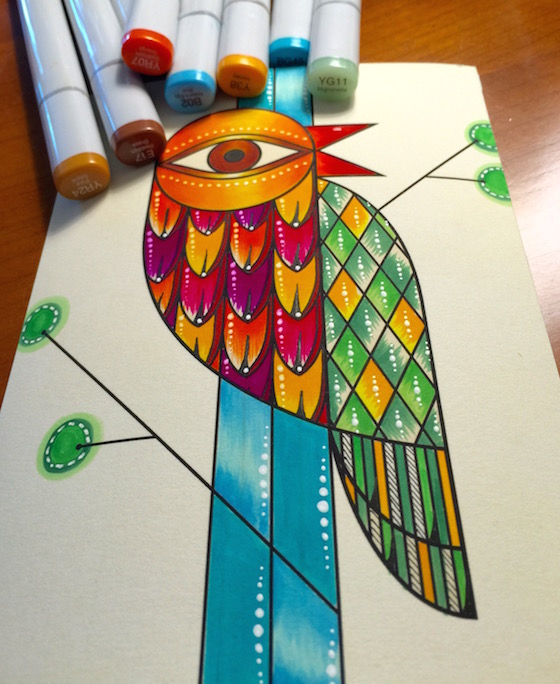 Hello Friends, How are you? I hope you had a nice and relaxing weekend full of crafty time.  I had a very productive weekend in Salt Lake City attending a blogging conference called, "Snap" with some friends. Since I haven't had time to post a card I thought I would share something else today. One of the highlights was discovering  a new company called, Modify Ink!! This photo above was one of their 5×7 giveaway prints that I took back to my hotel room and colored with some Copic markers & these amazing watercolor markers from Zig. (thanks for the tip on these Jennifer McGuire)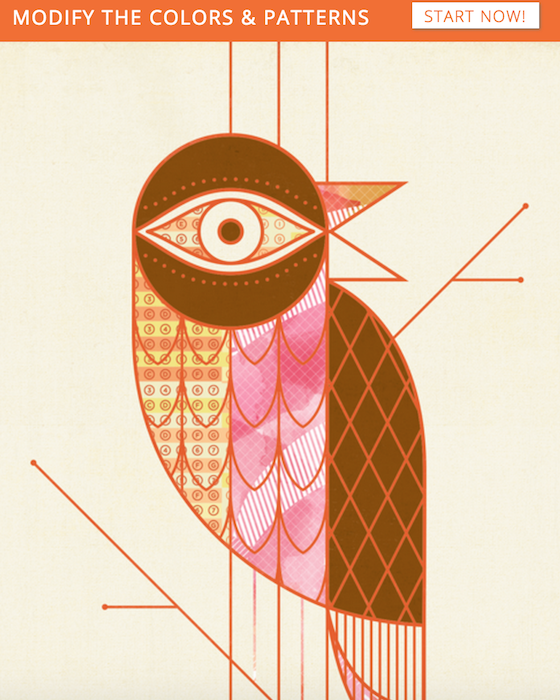 This is a screen shot of the same bird. What Modify Ink does is customize their art for you. How cool is it to select from their art, choose your own colors, patterns and sizes on quality art paper!!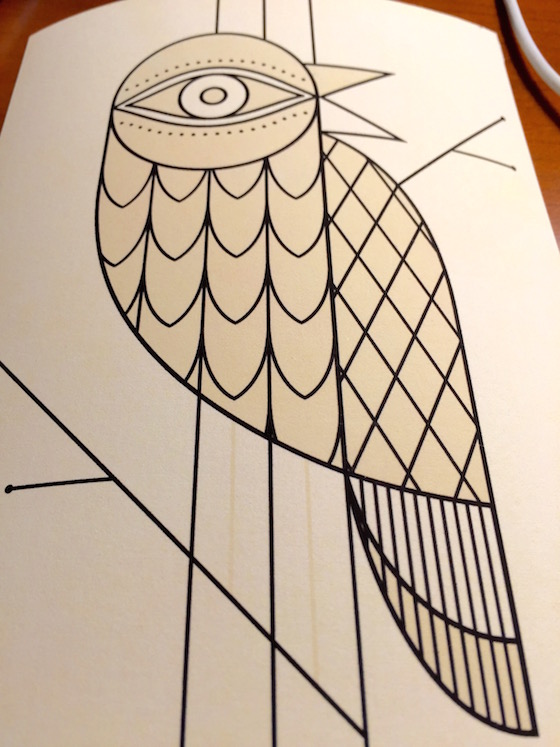 I took this quick snap of the 5×7 print before I began. LOVE the quality of the paper…swoon!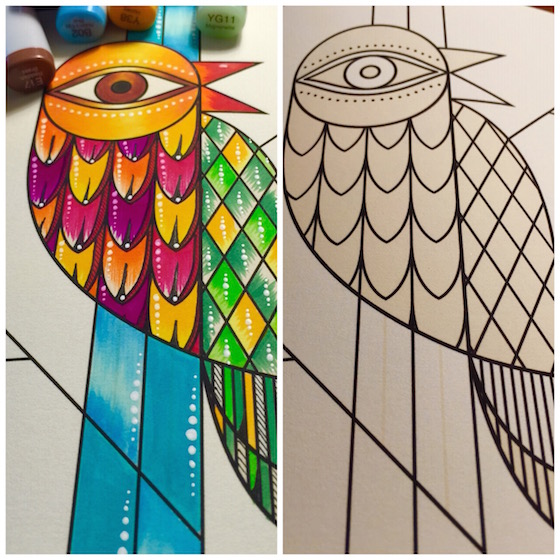 I thought a side by side might be helpful. The paper and markers were a great combo and I can NOT wait to order a large print to color.
On another note I wanted to thank all of you that watched my video and gave me a thumbs up during the Simon Says Stamp blog hop. THANKS!!  Have a great week and see you Thursday. Hugs, Kathy