Hello Friends, My….my!! You all are a creative bunch! I have loved seeing all of your art work and I find it so inspiring.Tomorrow I should be able to get to you that posted your creations on my blog. Also, this weekend I will try and give you the right info in case you are having trouble linking and or how to do it. If you have an Instagram account I would rather you post there …. I can walk on the treadmill and leave comments so it's easier for me. If not no problem it just takes me a little longer to leave a comment. Thanks for your patience 🙂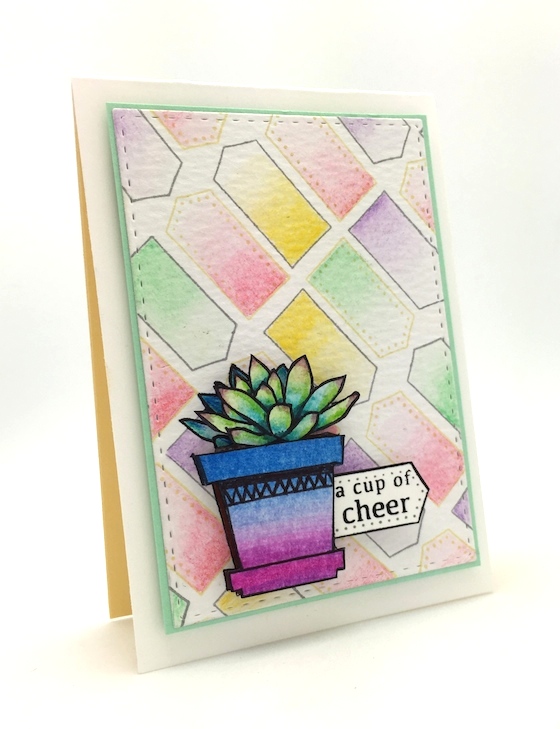 Simon Says Stamp has some lovely new planner stamps and some mini ink cubes and I just had to use them right away. Creating a background with them was a snap and I decided to do a quick video to show you have easy it is to use a Dove Blender marker with watercolors. The succulent stamps from Simon were used too.
To see the video in HD click here.
To share your coloring/projects for Day 3. click here and scroll down for the InLinkz too. If you are  new to the 30 Day Color Challenge? Click here to get all of the info.
See you tomorrow. Hugs, Kathy
CARD SUPPLIES AND LINKS: click on any of the thumbnails below 🙂