Hello Friends, Happy weekend to you. 🙂 Looks like most of you saw the great giveaway from Mama Elephant yesterday. Such good stuff and thanks for weighing in on your favs.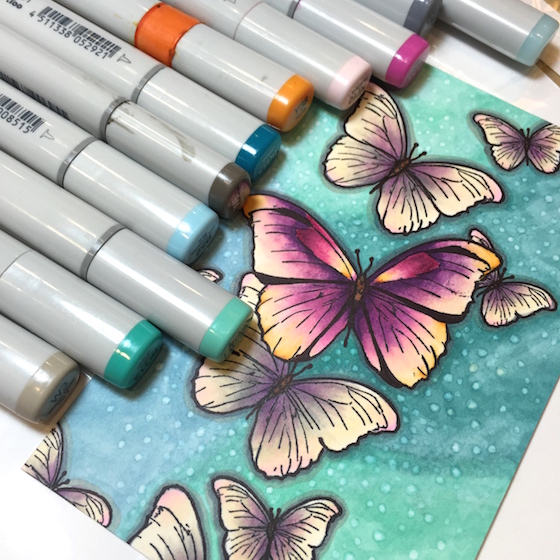 Butterflies and flowers are my thing and what I love about WPlus9's stamp set called, "Flora and Fauna 2" is that there are three butterflies in graduating sizes PLUS birds and flowers all in one stamp set. (this particular stamp set is larger than the average stamps set)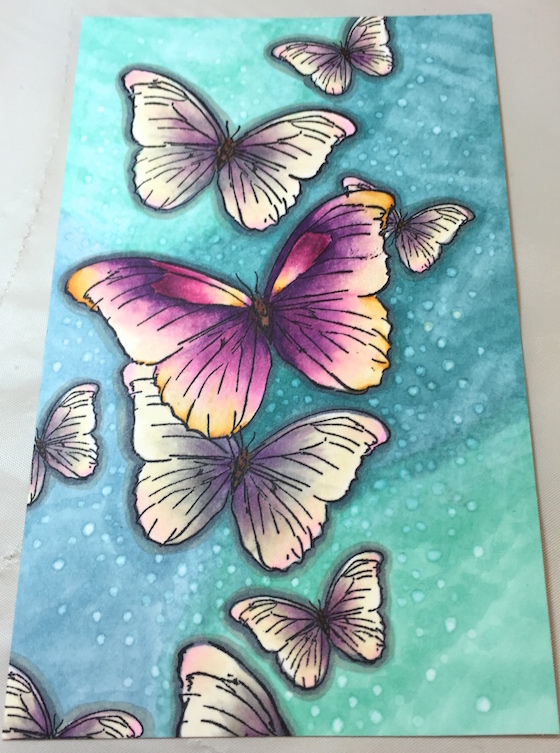 I wasn't sure this was going to look good and I didn't feel like coloring all of these butterflies but, I stuck with it for the long haul and I am pretty happy with the results . I used my trusty Misket to mask two of the butterflies and was going to spotlight just one of the butterflies.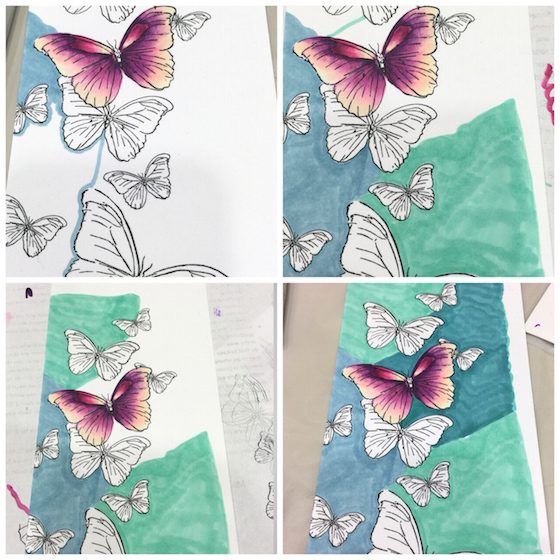 Coloring the background in a different way was fun. I softened the line between the colors with B000 and by adding dots with "0" Colorless blender marker.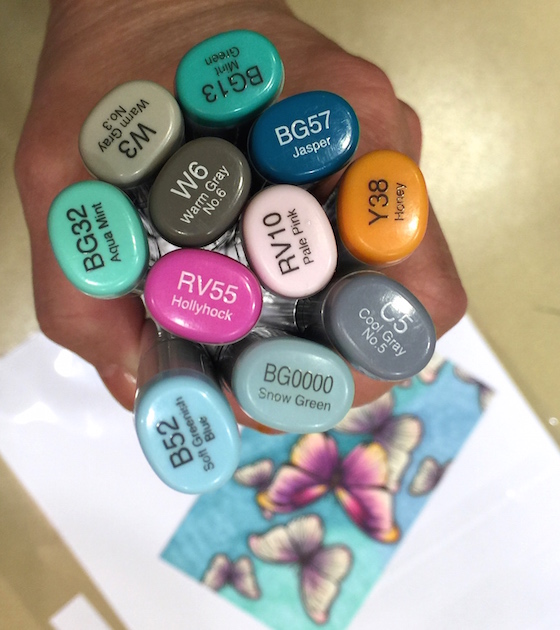 I used some neutral colors to color the other butterflies and added just a touch of color. See you tomorrow. Hugs, Kathy
P.S. If you are  new to the 30 Day Color Challenge YOU CAN JUMP IN AT ANY TIME. You might want to read some of the details… Click hereto get all of the info. To share your coloring/projects for Day 24. click here and scroll down for the InLinkz button.
CARD SUPPLIES AND LINKS: