Hello Friends!! How's your weekend going?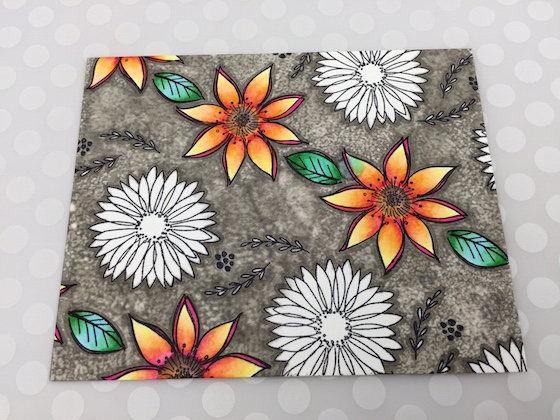 Well yesterday was a bad day and when you need to color the most sometimes it just doesn't happen. Luckily I was able to color PART of this just in the nick of time for my post today. The flowers are from Mama Elephant and I love the variety in the stamp set called, "Freestyle Florals".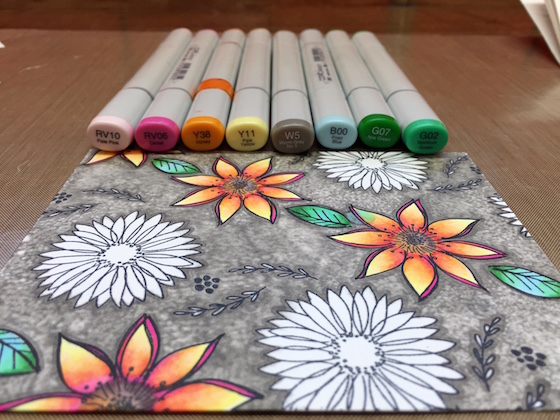 Hopefully I can finish this today. Did you notice the bloop of ink on the flower petal! Im going with it.  Tomorrow I will explain the background and little about the colors. I did want this to be soft greys and yellows but, you can see that didn't happen.
See you tomorrow. Hugs, Kathy
P.S. If you are  new to the 30 Day Color Challenge YOU CAN JUMP IN AT ANY TIME. You might want to read some of the details… Click hereto get all of the info. To share your coloring/projects for Day 19. click here and scroll down for the InLinkz button.