Hello Friends, Finally the weekend is here and I hope you are as happy as I am 🙂 Welcome to Day 18!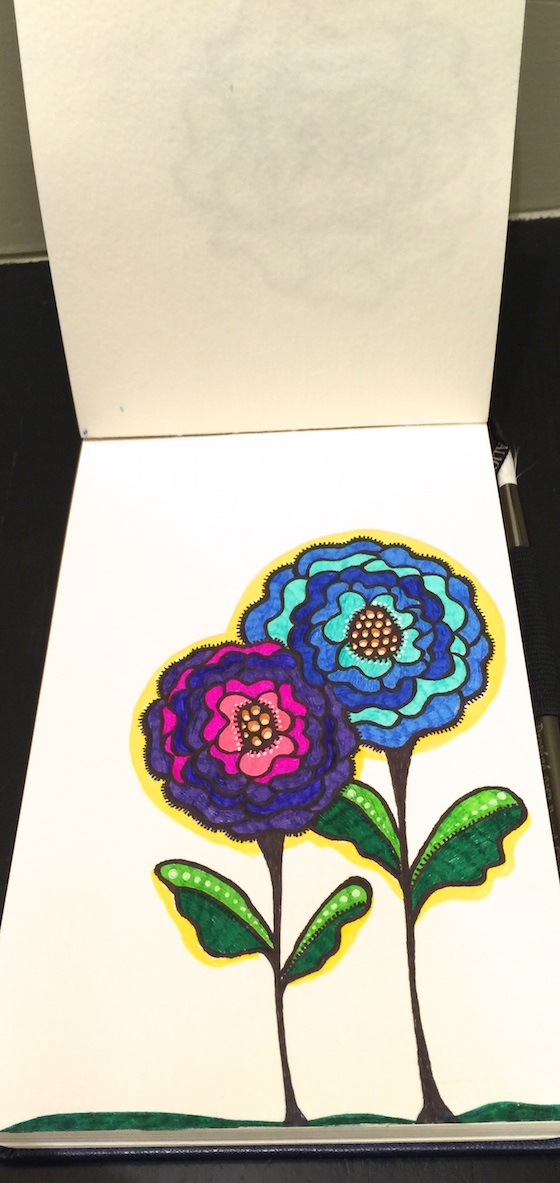 Today my goal was to color something on the bed and hang out with my husband…who is doing really good! Thanks for all the good wishes…they worked!  About a month ago we had a weekend away and I drew these two flowers in our hotel room.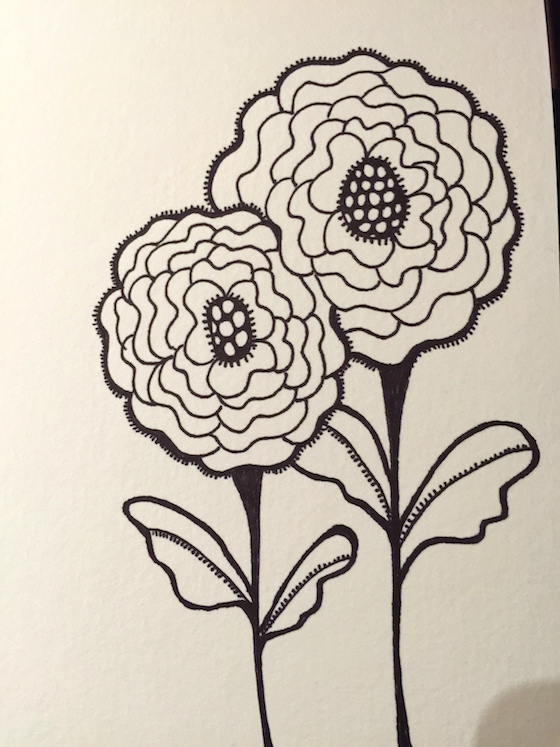 They were fun to draw and I wanted to color them in a different way than I would normally. I also wanted to use some good ole' regular markers.
Journals are supposed to be a safe place to experiment with different color combos, drawings, patterns etc. Months ago I picked up this journal and I love the way it opens and the thick pages that are great for watercoloring or regular markers. Always white dots are a must  and my fav. white gel pen always does the trick.
On another note. If you want to enter a giveaway you must leave a comment on my blog because that is where the winners name is randomly drawn. (for example the Hero Arts giveaway yesterday) If you subscribe to my blog all you need to do is click on the title in your email and it will take you to my blog on the web. Above the the title and next to the date you will see "comments". Just click on the comments and follow the prompts. Here is a screen shot so you know what to look for.

Have a lovely day and see you tomorrow. Hugs, Kathy
P.S. If you are  new to the 30 Day Color Challenge YOU CAN JUMP IN AT ANY TIME. You might want to read some of the details… Click hereto get all of the info. To share your coloring/projects for Day 18. click here and scroll down for the InLinkz button.