Hello hello Friends!! Guess what … I have a video today! Of course there are a few goof ups but, I kept rolling for the sake of sharing my process. ALSO I HAVE A SUPER GREAT GIVEAWAY FROM HERO ARTS!!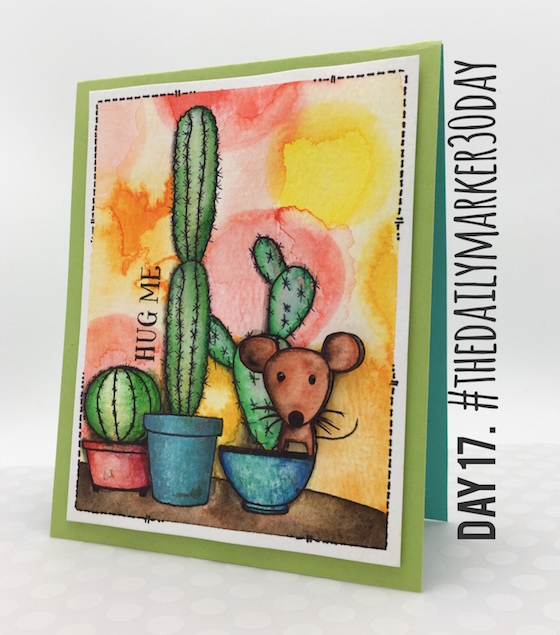 For todays video I wanted to share my process and the first time using the masking fluid called, "Miskit". Since it was my first time I was all confused because I thought it was called, "Frisquet"
Well … come to find out Frisket is Miskit and there is also Frisquet! Basically they all are liquids that you paint on an image to mask it. Once it dries and you have done additional stamping or a background you erase it. Rubber Cement is supposed to do the same thing. Watch the video to see how I used it and how confused I was…eek!! It's a little embarrassing but, I was going with the flow.
TO WATCH THE VIDEO LARGER OR IN HD CLICK HERE.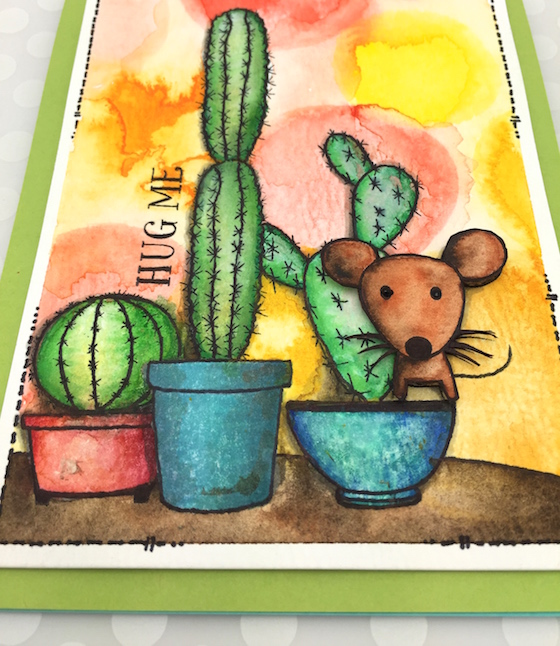 In the spirit of the challenge I was experimenting with a new kind of background.  I'm not sure if I love it but, I'm going with it. I double stacked saguaro cactus from the Hero Arts, "Stamp Your Own Cactus" to make it really tall. Enamel Accents were added to the mouse eyes to make them stand out.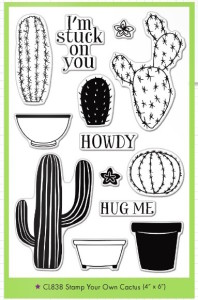 and I use the Frisket to mask off all of the cactus and the mouse so I could watercolor my background. (My favorite brushes are linked in the supplies)
GIVEAWAY!! Hero Arts is giving away 2 stamps sets ( that are in stock) and you get to pick them out!! How cool is that. Just leave a comment on this post by FRIDAY THE 27TH to be eligible. I will announce a winner on Saturday March 28th. A big thanks to Hero Arts.
THE WINNER of the My Favorite Things TEN Ink pads as seen in this post is Cheryl W! A super big congrats to you Cheryl & thanks again MFT for the generous giveaway!
Thank You all for your comments and support for the 30 day coloring challenge. See you tomorrow. Hugs, Kathy
P.S. Happy 60th Birthday to Patti!!! Your awesome!
P.S.S. If you are  new to the 30 Day Color Challenge YOU CAN JUMP IN AT ANY TIME. You might want to read some of the details… Click hereto get all of the info. To share your coloring/projects for Day 17. click here and scroll down for the InLinkz button.
CARD SUPPLIES AND LINKS:click on any of the thumbnails below: