Hello Friends, How are you today? Can you believe that it's day 13 already for the 30 Day Coloring Challenge? Wow!! Keep in mind you can jump in any time and you don't have to catch up at all. Your first day can start at 13. 🙂  Today I will be inking up and coloring one of my favorite stamp sets called, "Abby's Spring Showers" and it's always a great thing when there is a matching die cut.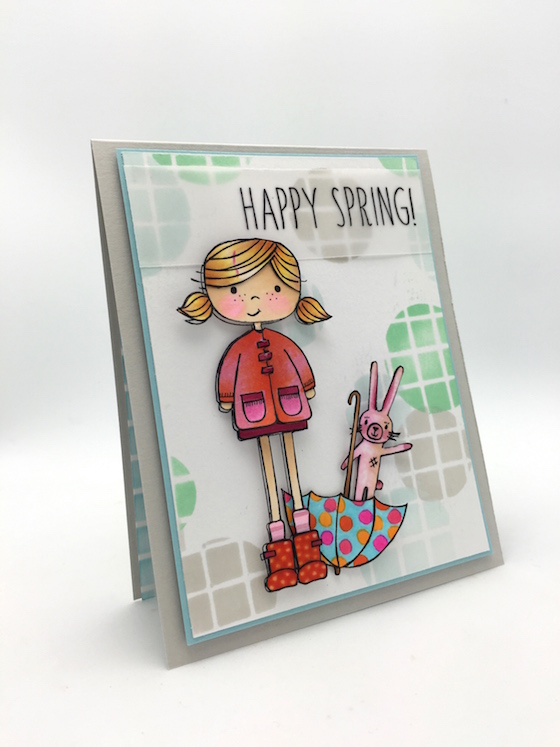 Guess what? Simon Says Stamp is donating TWO BLENDING SETS OF  Copic Markers!! Isn't that awesome!  More on the GIVEAWAY BELOW and a super BIG thanks to Simon Says Stamp! 
To watch the video in HD click here.  I wanted to share with you how I created the dots with the grid pattern using this stencil in the video.
When I was completely finished with "Abby" some pink marker appeared on her hair!!! After I caught my breath I realized this was perfect because Abby is always getting something in her hair or on her hands. Often it's ink because her mom is Heidi from Simon and of course she loves inks and all that good stuff!
If I wasn't posting ever single day for 30 days I would have redone the background and would be more careful and clean my grid stencil better in-between inking each circle. I also would have done more dots with the grid…love the look of that. The Mint, Sea Glass & Fog are so pretty together.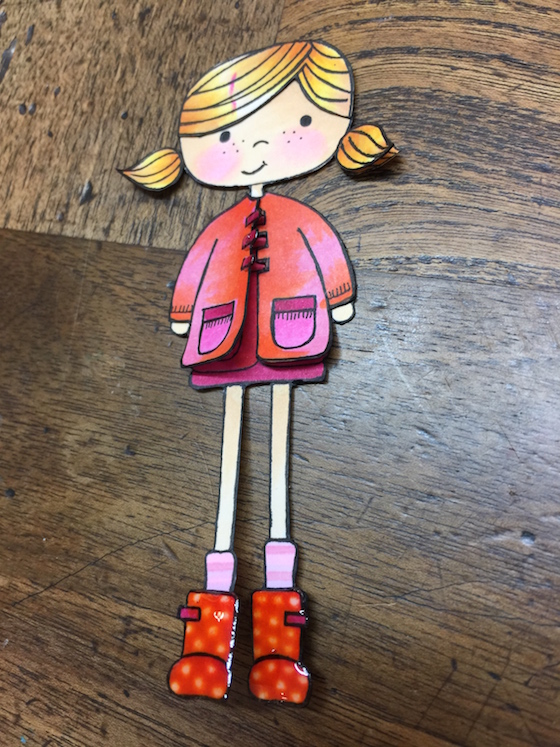 I took an artistic approach to her coat plus I added some tiny lines. I dotted her rain boots and added some glossy accents.
GIVEAWAY: Simon Says Stamp is donating TWO BLENDING SETS OF  Copic Markers (each blending set has 6 colors)!! I love the Copic marker "blending sets" because the colors work together nicely and take the thinking out of choosing colors. The sets are also a great way to build up your collection of markers. TO ENTER THE GIVEAWAY JUST LEAVE A COMMENT ON THIS POST. YOU HAVE UNTIL MIDNIGHT SAT. 21ST to leave a comment. WINNER WILL BE ANNOUNCED SUNDAY MARCH 22ND. Please check back to see if you have won  and best of luck. Thanks again Simon your the best!!
A big thank YOU for your visit today it's always appreciated!! See you tomorrow. Hugs, Kathy
If you are  new to the 30 Day Color Challenge YOU CAN JUMP IN AT ANY TIME. You might want to read some of the details… Click hereto get all of the info. To share your coloring/projects for Day 13. click here and scroll down for the InLinkz button.
CARD SUPPLIES AND LINKS: click on any of the links below :