Hello Friends, How are you? Welcome to the Hero arts Spring Catalog Blog Hop. It's always such an honor to participate in the Hero Arts "Hostesses Blog Hops"!! Today is the first day of the hop and the hop will last for three days. Be prepare to be inspired from such talented ladies 🙂 Start at Hero Arts blog to begin each day. If you are arriving from the talented Jenn's blog today you are in the right place.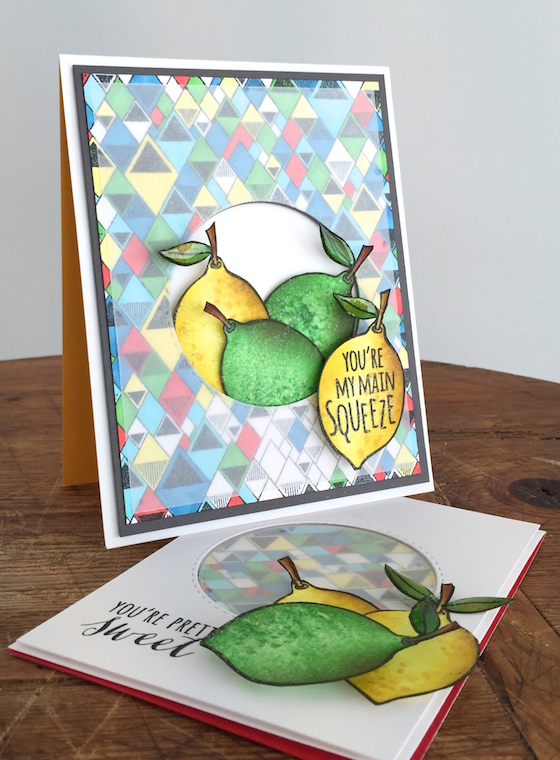 I LOVE Hero Arts spring release and I had so much fun creating two cards for you and a VIDEO. At the bottom of my post you will find my GIVEAWAY! 🙂

To watch the video in HD click here.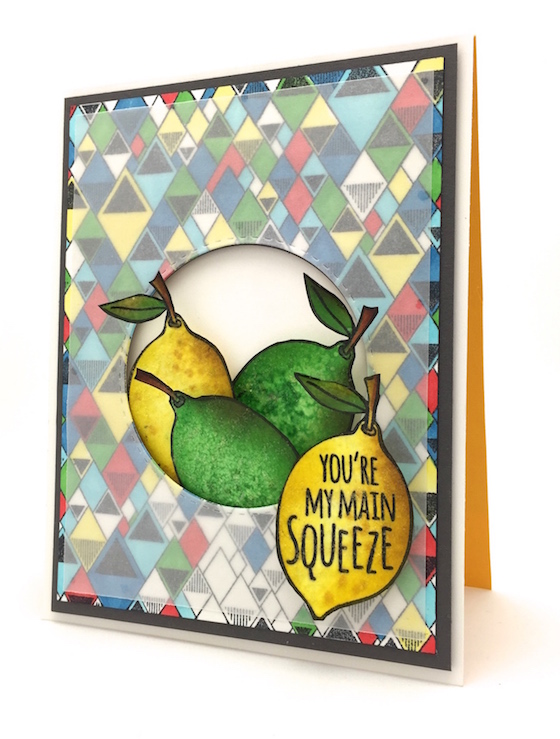 The video today is sharing how I created this card. Some super quick copic coloring and adding some extra stuff to my lemons and limes like distress ink and rock candy. I used this double stitched circle to cut the center to create a window to really highlight my produce.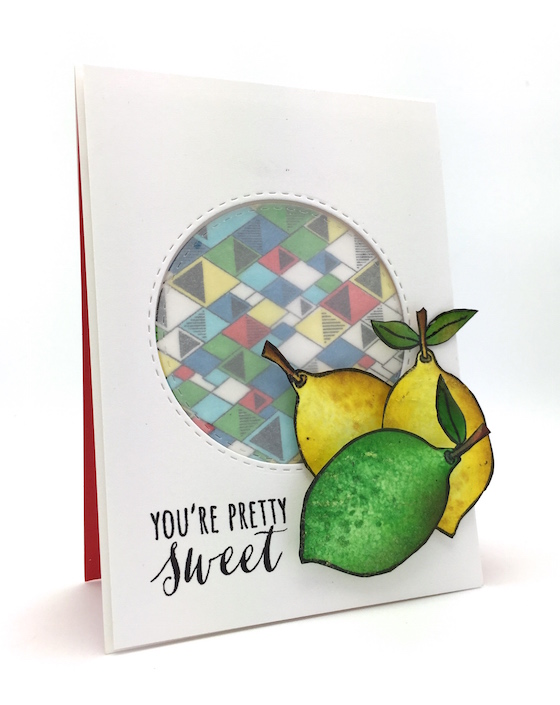 It's always a bonus when you can create a card with some leftovers. Add some colorful cardstock to the inside of a card for a pop of color.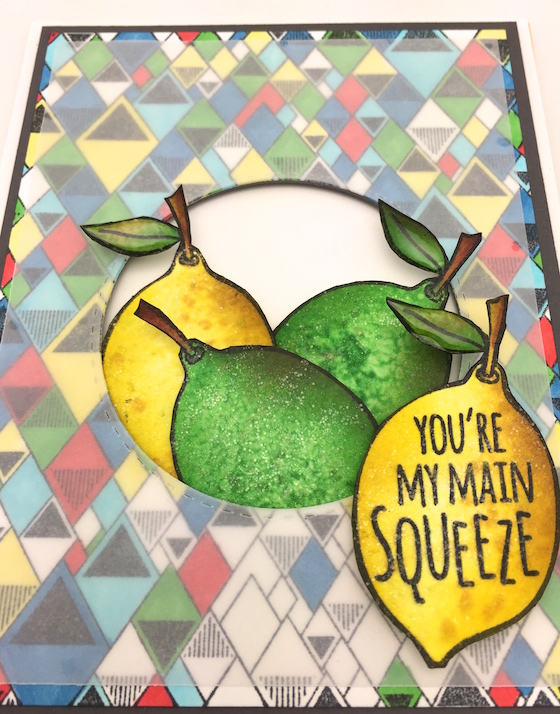 I wanted to give you a close up on that rock candy happiness.  To tone down the background colors I added a heavy weight vellum.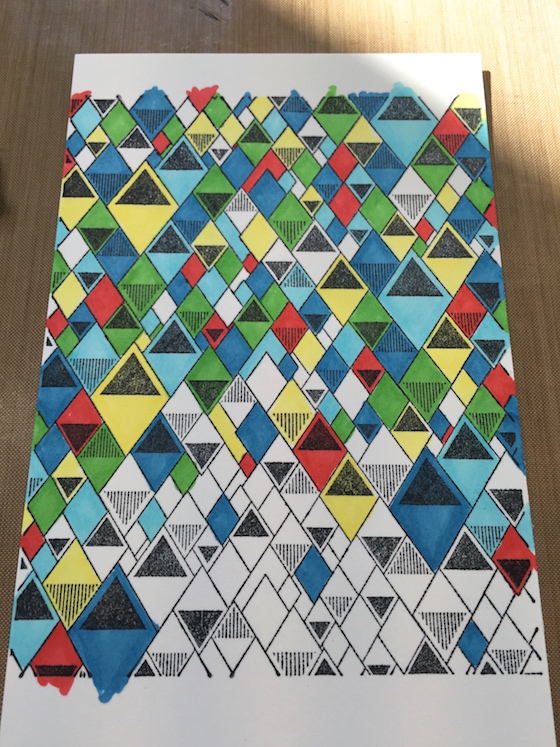 Love the "Triangle Background"  You can see I went out of the lines in a few places but, that doesn't matter and also absolutely NO shading today on anything.
GIVEAWAY : I am giving away all the goodies below to anyone who subscribes to my You Tube Channel here. A Winner will be randomly selected (from my subscriber list at You Tube) on Tuesday March 3rd at 11:30pm EST & announced on Wednesday March 4th. Please check back to see if you have won.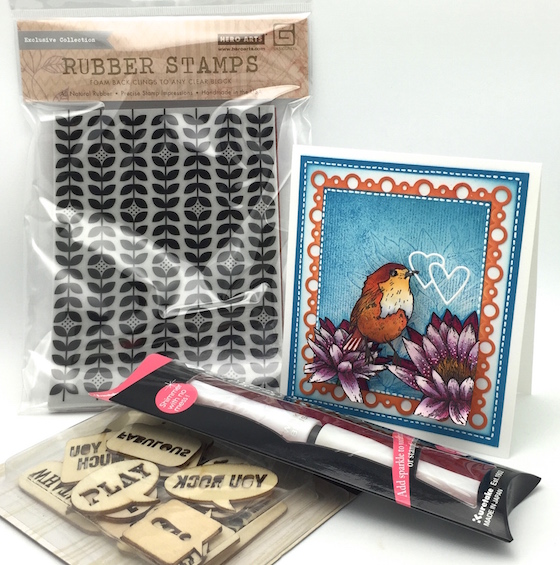 HERO ARTS GIVEAWAY! IMPORTANT – Chance to win prizes!!!
Hero Arts will award prizes from randomly drawn comments.  For a chance to win, simply comment on ANY of the stops along the hop on ANY day – including each day's starting post at the Hero Club Blog.  The more comments you leave, the better your chance of winning.  Check back at the Club Blog for the deadline for entry and for the announcement of winners.
Now it's time to hop to my sweet, lovely and talented friend, Judy's blog here. THANKS for playing along today and your visit is always appreciated. Have a good week! Hugs, Kathy
CARD SUPPLIES AND LINKS: