Hello Friends, How have you been? I am popping in because the time has come to announce the winners for my HUGE Giveaway as seen in this post.  If you are a winner you can leave a comment saying that you won and I will get back to you. If I don't hear from you I will follow up with an email. A BIG THANKS to you all for entering. I still have lots of stuff to giveaway so don't be discouraged. I just need a little time to get it all organized.
…. and the winners are…
1. Rebecca
2. Rebecca Ednie
3. Maureen Hayes
4. Jessica H.
5. James Beverly
6. Glenda Dopking
7. SuZeQ
8. Ria Montefalcon
9. Angie Hall
10. Vickey E.
11. Karen Young
12.Sharon Hayes
13.Ann K.
14. Neesey Gebalski
AND JUST BECAUSE I CAN'T STOP AND YOU ALL ARE SO AWESOME I HAVE SOME BONUS WINNERS
1. Kelly Flahery
2. Beth Williams
3. Sharon C.
4. Carmie Stifter
A SUPER big congrats to all the winners!!
THANKS FOR ALL OF THE LOVE THAT YOU LEFT ME ON THE BIG GIVEAWAY and helped spread the word. It was so unexpected and such a sweet surprise.
Here's a few things I have been working on and thought I would share.
Thanks again!! Hugs, Kathy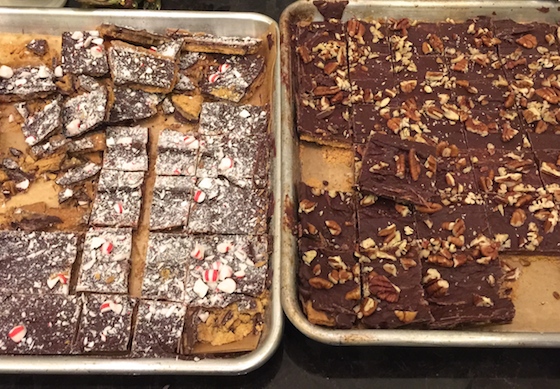 This weekend I made two kinds of toffee so easy and delicious. Hope to post the recipe soon on kathydishes.com 
I have been having a great time sewing with felt and using Papertreyink's sewing die cuts.
Recently we were traveling so I packed my watercolors instead of my Copics.