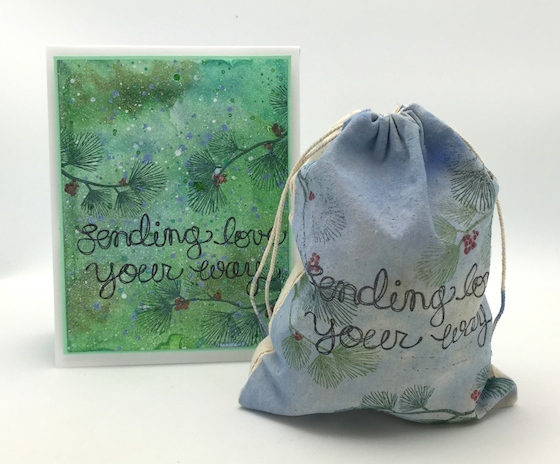 Hello HELLO Friends!! How are you?? I have missed posting and sharing with you all. Yesterday I had such a fun time creating with a custom stamp designed just for me…. for today's blog hop!!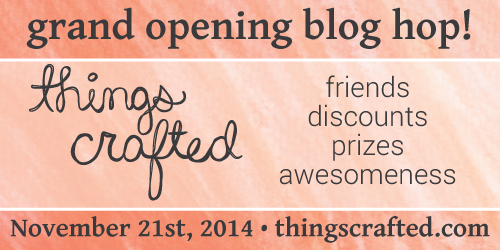 Welcome to the Grand Opening Blog Hop for THINGS CRAFTED. You should be arriving here from Things Crafted Blog. If you're just joining us on the blog hop, you might want to start at the beginning at the ThingsCrafted blog !
TO WATCH THE VIDEO IN HD click here.
A little background on ThingsCrafted: ThingsCrafted is a place where handmade design and customization come together to create a wonderful company who creates and encourages color, personality and community. ThingsCrafted was founded by the TALENTED AND FUN LOVING Britta Swiderski, a designer with a background in the world of papercrafting and a history of working with awesome graphic design clients. ThingsCrafted provides custom products – starting with stamps – to suit your lifestyle all starting with handwritten designs. They all go from pencil to computer to your doorstep! We love to create stamps and designs for addresses, "made by"s for the projects you send to others, favorite phrases or shapes for project life and planner organization and so much more.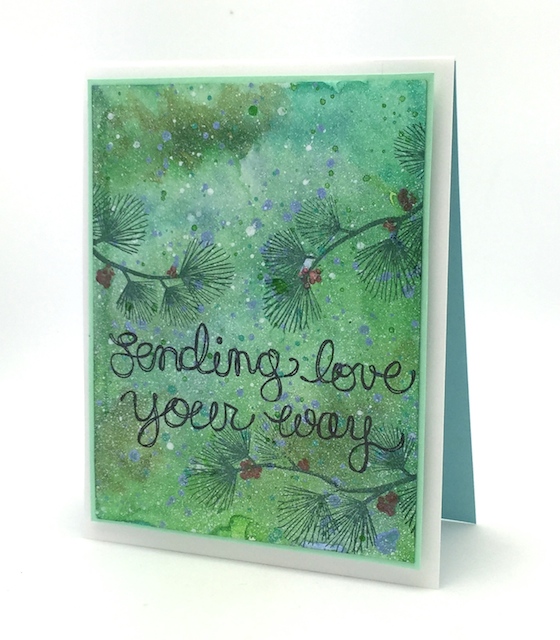 Sometimes you find yourself using a phrase often and can't find it on a stamp. So often I use the phrase "Sending love your way" and I am thrilled to now have my very own stamp with this sentiment of mine thanks to Things Crafted. My custom stamp size you can see here. Love the large size and the way it fits on a card to really get my message across to that someone special.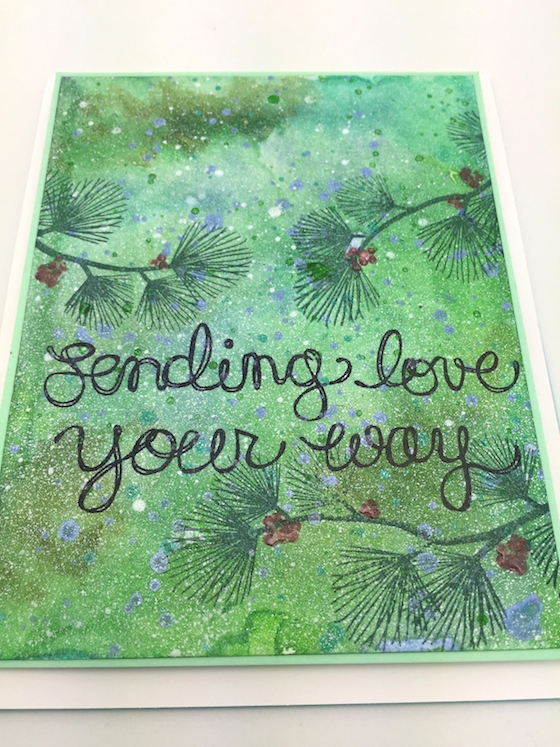 After using four different colors of water color splatter I used Hero Arts white unicorn ink on top of everything. After stamping my custom sentiment on the card I used this stamp from Simon.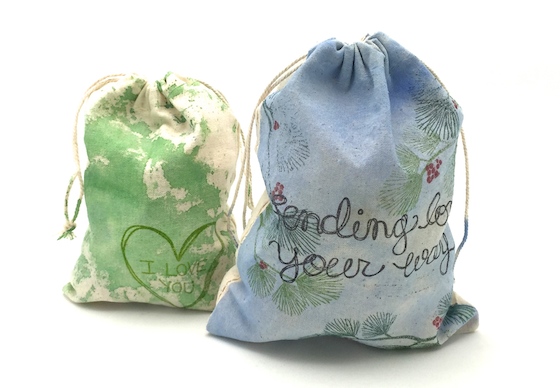 In my video I share how I "created" the gift bag on the left with one of the pre-designed stamps. The gift bag on the right I used water colors to to change the color of the canvas bag and stamped directly on the bag with "I love you heart" . A fun and quick way to package up a homemade gift. (I used two size bags smaller and larger ….each one is under .90 cents! )
Thank you for stopping by today. Before you go – make sure to leave a comment on this post and each one along the hop to enter to win a custom stamp! One will be given away at each stop along the hop. Winners will be drawing winners on Tuesday, the 25th of November, so be sure to leave a comment by then.Good Luck 🙂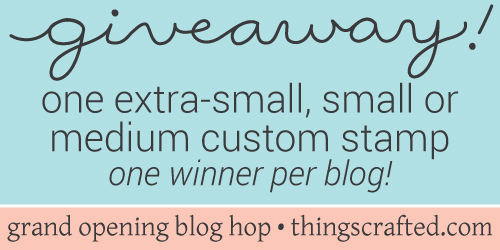 There's also a special treat for everyone in the blog hop – 15% off your order until Tuesday, November 25th using the code GRAND15OFF as part of the Grand Opening event! The next stop on the ThingsCrafted blog hop is the sweet, funny and talented Teri Anderson's blog here.
P.S. Giveaway to be announced soon here. Stay tuned for this big GIVEAWAY soon…photos below.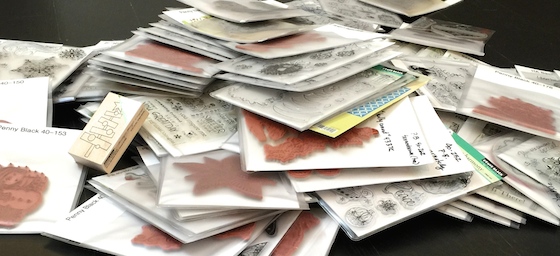 lots and lots of gently used stamps and some not even used just opened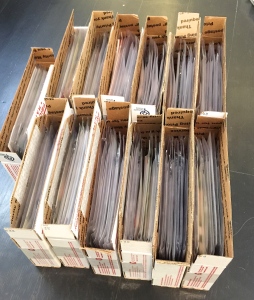 all packaged up for 13 lucky winners…more details coming soon.
CARD SUPPLIES AND LINKS: click on any of the thumbnails below. 🙂