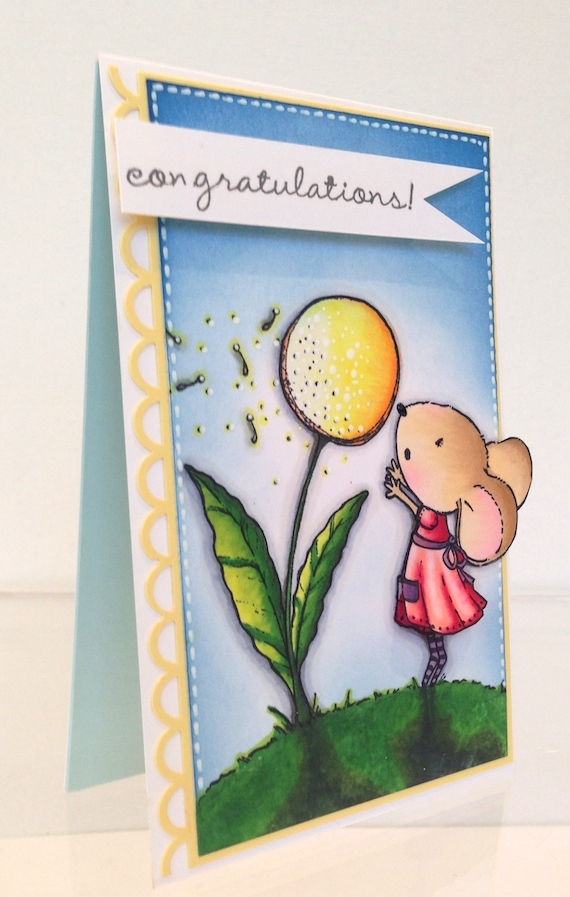 Hello Friends, How are you today? Our house is feeling awfully quiet because we just took our daughter back to college yesterday. I tell ya' stamping and blogging is such a great way to keep the ole mind busy. I am thinking that you already know that?  I am sharing this card today because Purple Onion Designs is having a great Anniversary 25% off sale!  Purple Onion has some of the sweetest images that are so fun to create little scenes with. (PO stamps are unmounted.  Some people mount them before stamping… I just gingerly stamp away ever so carefully. )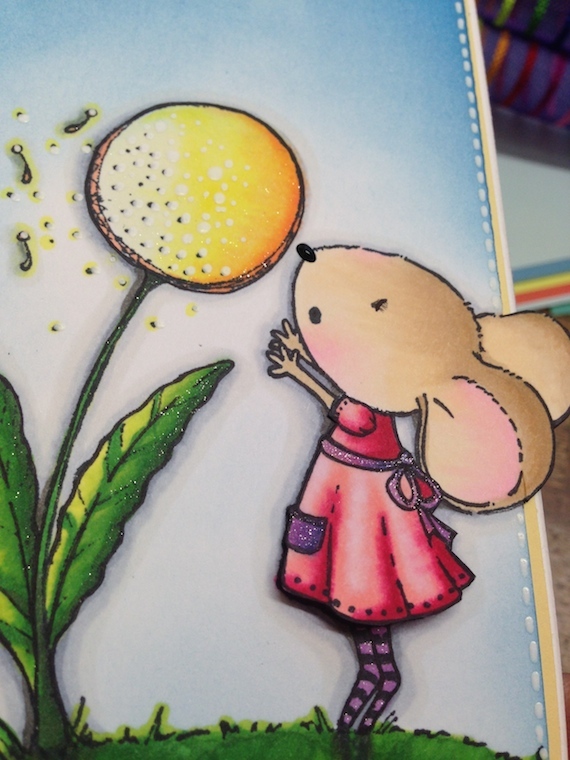 There are a few little details on this card that I want to share. I stamped, cut & colored another dress, flipped up the bottom & glued it down just at the waistline. Wink of Stella was added only to the purple accents, parts of the leaves & a portion to the "flower".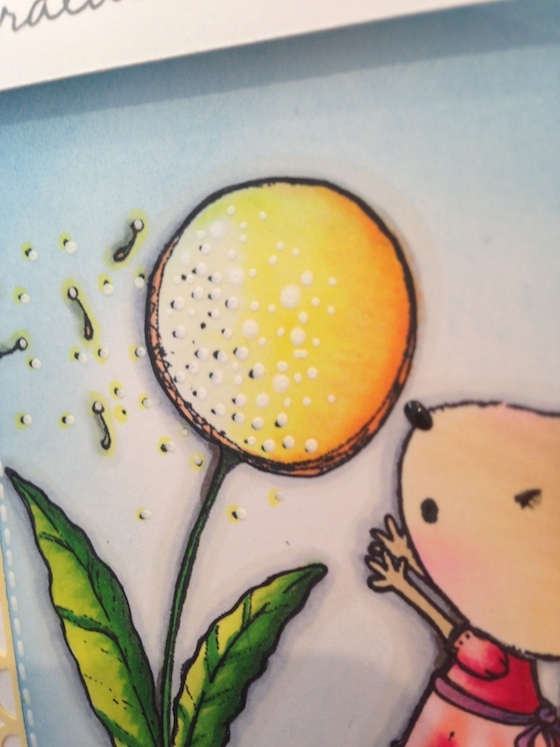 Lots of white dot action with the only gel pen that works lol. I also added a "halo" with a grey marker around the image. Once I finished coloring I added some distress ink carefully around the image. (I was to lazy to mask the image… if your inking tool is dry but, has leftover distress ink on it, this look is easier to achieve.)
Have a great weekend and in case you missed it there is still time for the Simon Card Kit GIVEAWAY here.
Your visit and comments are always appreciated (and I am always happy with a visit only… I know your time is very valuable 🙂 . Hugs, Kathy