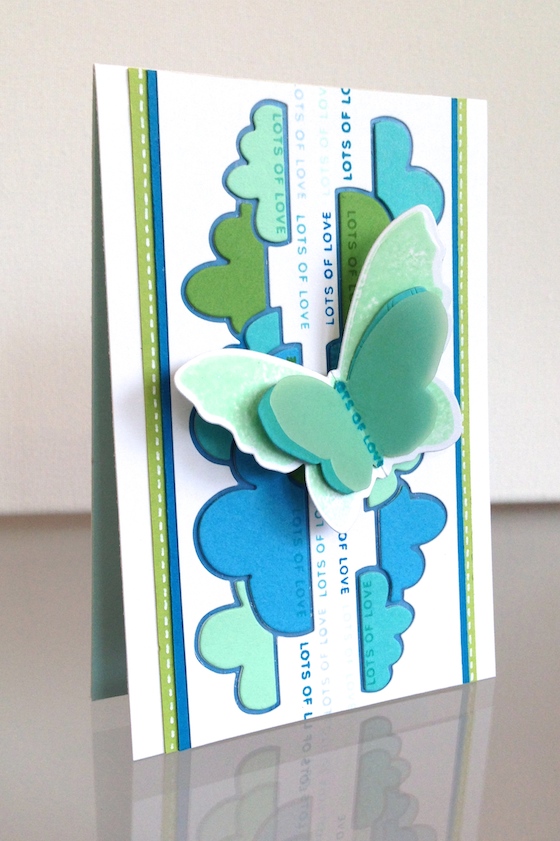 Happy Summer Friends, Any trips planned for the summer? If not hopefully you will take a "Staycation" . At the very least I hope you get more time in your crafty spot. Last week I finally had a little time to play with Simons new cloud die cut called, "Cloud Bank". I figured everyone knows how to use clouds right? So why not add my own spin on the clouds… I was going for a geometric twist by tuning the clouds vertically.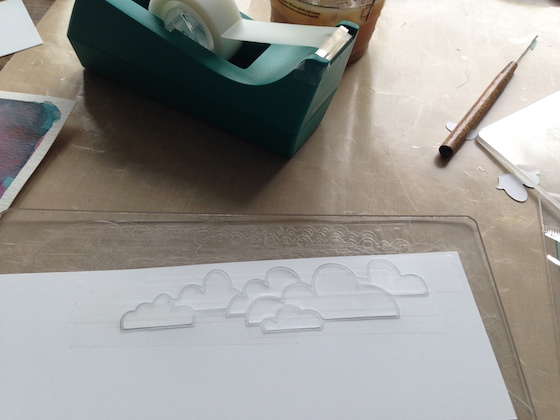 Before you remove the clouds from you cutting plate… tape those babies down for a different look on any die cut.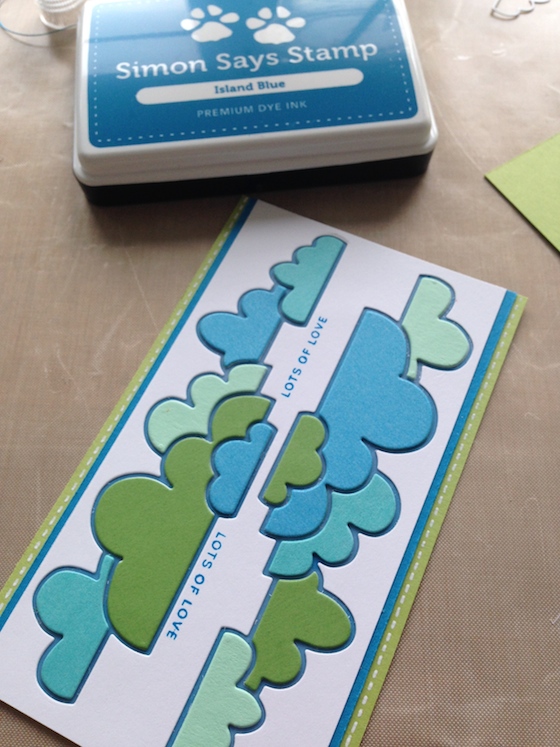 With this tool I peeled the boarder of the clouds up carefully for an etched look. If you look closely you see the tape but, that looks like vellum to me. 🙂 Start stamping using lots of the matching Simon inks. Be sure to flip the sentiments upside down here and there for added interest.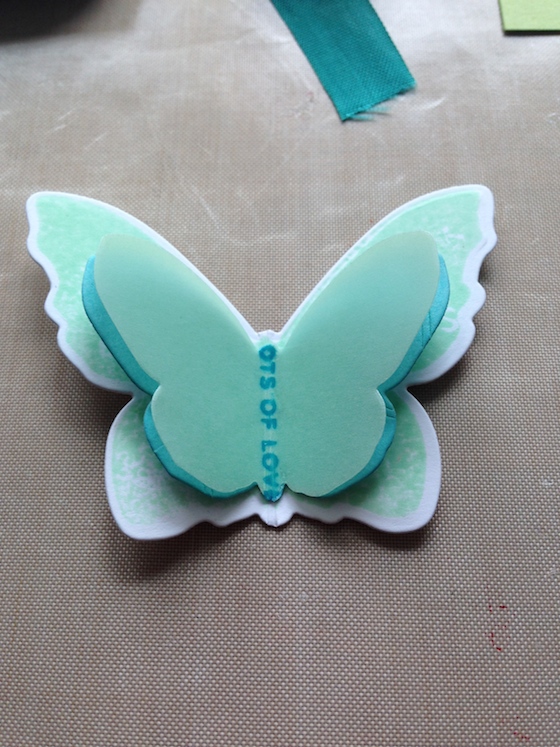 I have been itching to use the new Simon butterflies and a layer of stamped vellum always works wonders on anything. This particular vellum is a light green.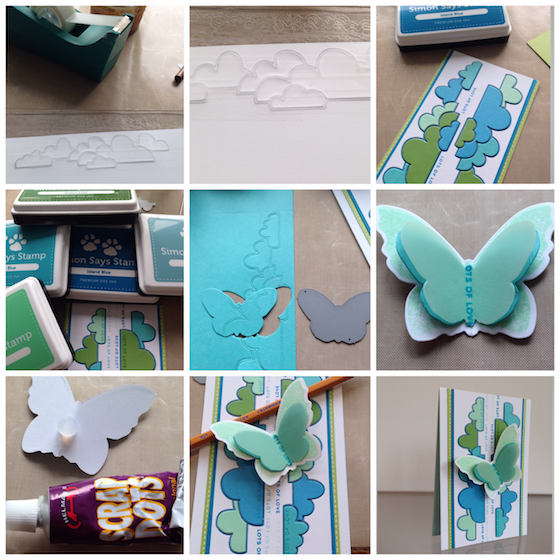 After layering up my butterfly I put  a blob of Scrapdots on the back because I wanted more height. A pencil was used to prop up the butterfly so it won't tip over until the scrapdots dry.
In case you missed this….. Simon Says Stamp is having a special! 20% off ON ALL RANGER PRODUCTS. USE COUPON CODE "RANGER" until June 22nd.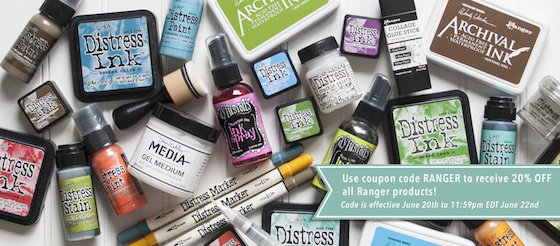 Next week I will announce the winner for this Simon card kit and stay tuned for a blog hop. Have a happy weekend. Hugs, Kathy
P.S. I finished the video so now all I need to do the editing for this card  🙂
CARD SUPPLIES & LINKS: click on any of the thumbnails below.