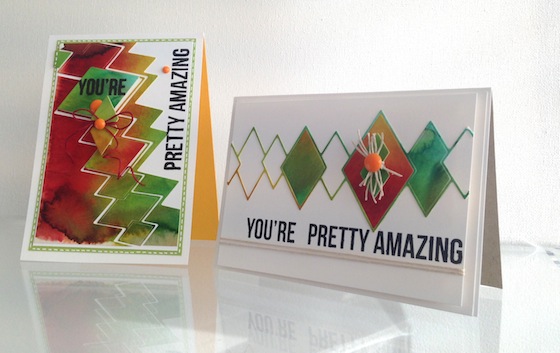 Hello Friends, Anything new with you? May was a busy month and lots of car travel. Todays cards focus is not only the Diamond Parade die cut but, also the watercoloring that I managed to do in the car with the peerless watercolors.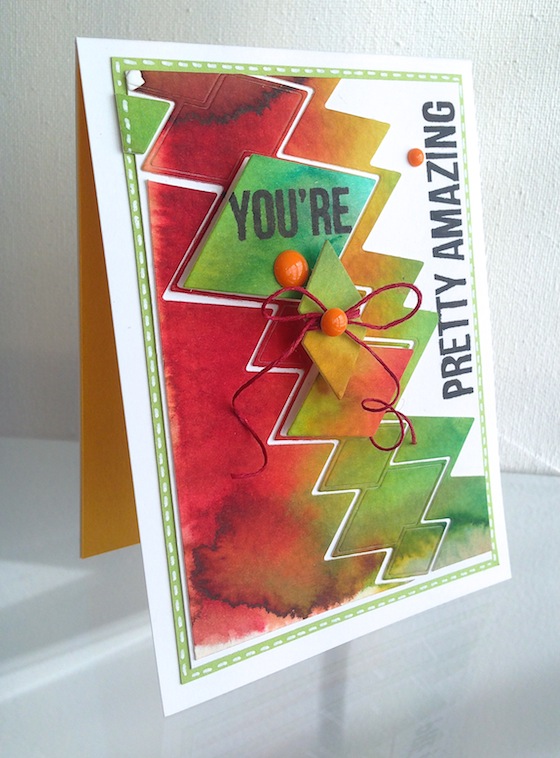 Turning your die cuts at an angle and using part of the scraps can give some of your dies new life as you see in the pictorial below. I had several sheets of watercolor backgrounds that were ready to go from my travels. (I used this paper and these watercolors)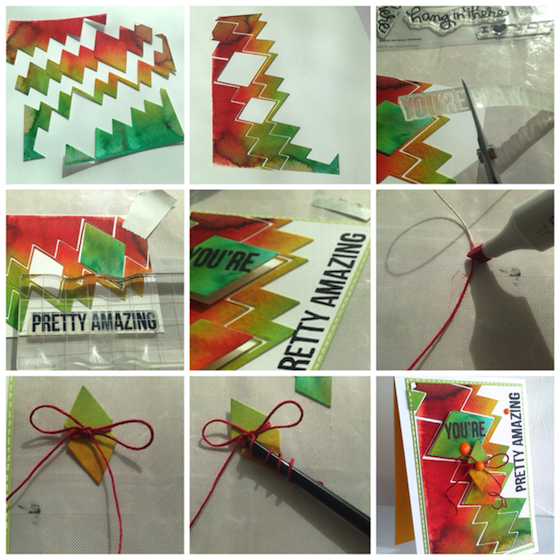 Die cut the "Diamond Parade" twice from a watercolored background.
Use parts of the scraps and the diamond parade.
Cut the sentiment in two pieces from stripe greetings.
Stamp the partial sentiment on the side with black ink.
Stamp the "you're" part of the greeting onto the large diamond and add some foam tape.
Color some twine with a Copic marker to match your background.
One of the smaller diamonds has some notches in the sides and they are perfect to tie your twine around.
Curl the ends with a small brush or pen…anything really. The smaller the end the tighter the curl.
Layer your papers, add some faux stitching with a gel pen and add some enamel dots. For a pop of color on the inside use some coordinating paper.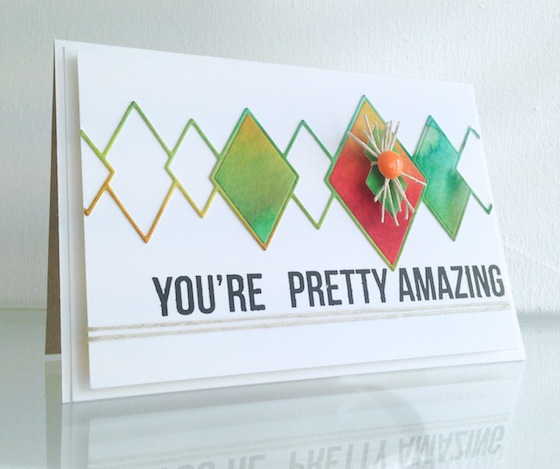 Since I die cut two of the diamond parades I has some leftover diecuts so this card came together very quickly…always a happy bonus.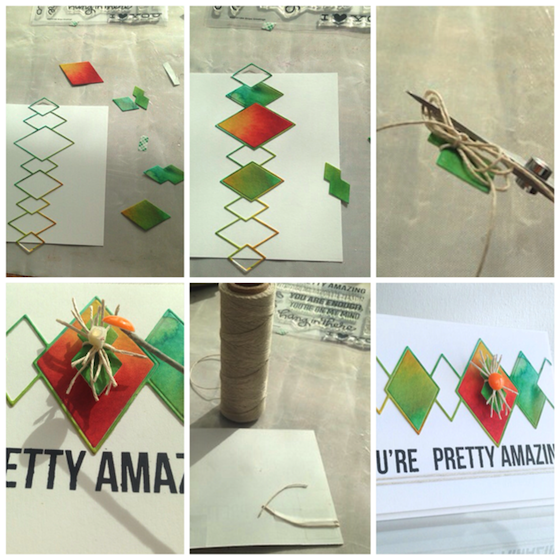 Layout the pieces you want to use.
Glue and piece together your scraps. I always use glossy accents.
Tie a triple bow around the notched diamond and snip the looped ends.
Pop it and add an enamel dot.
Tape on the back two rows of twine for some interest on the front.
Admire your handy work 🙂
Simon also came out with "Bubble Parade" and "Cloud Bank" that would work beautifully with this technique too. Thanks so much for your visit today. Hugs, Kathy
CARD SUPPLIES & LINKS: click on any thumbnail below: