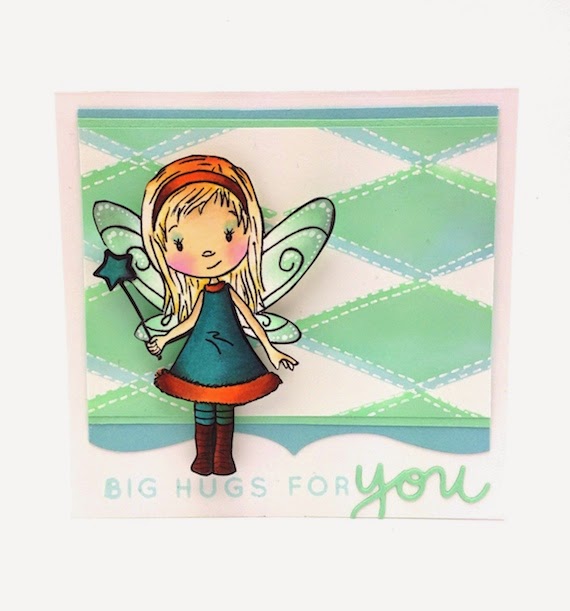 Hello Friends, How are you today? I hope you have a spring in your step with the warmer temps or cooler ones depending on where you live. Today I have a card to share and an a update on The Daily Marker blog makeover. First lets start with the card.
Thi
s
adorable girl from Penny Black is a holiday stamp that can easily be altered into a sweet fairy card or a pretty girl by cutting off the wings and wand after stamping.
If you are new to Copic markers I suggest using a
blending set
because the colors coordinate so beautifully the work is done for you…. they all work together in harmony! If you have a few of the colors in a blending set make note of other colors from the
sets
to add to your collection.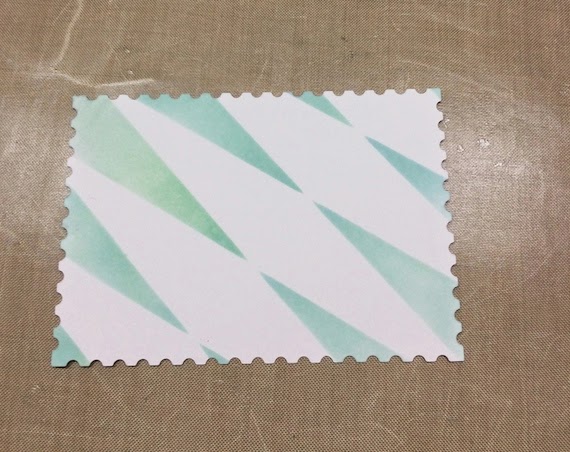 The background was super fun & super easy to create using one of the stencils from Simon Says. I like to use a dauber to add the ink to the cardstock. After using the stencil with sea glass ink just rotate your paper and repeat with a different ink like mint.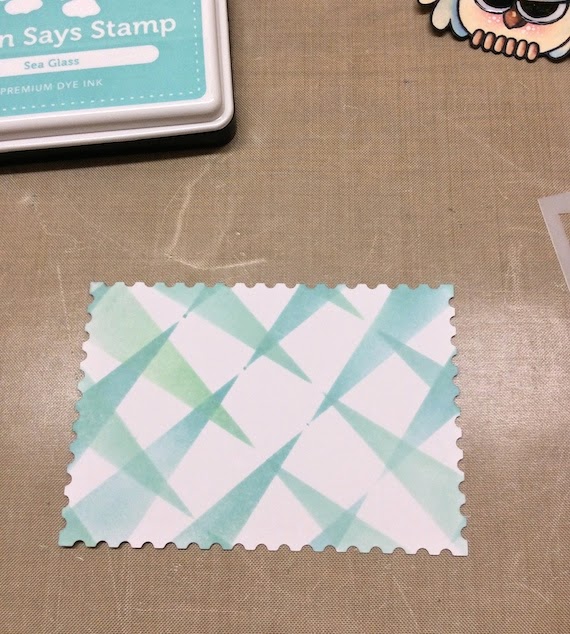 I think you will enjoy rotating your stencils to create a new & interesting patterns. I added some faux stitching lines to this background to mimic a plaid pattern. The cardstock that matches
mint
and
sea glass
finish your card off easily.
Blog update:
Monday April 14th my blog migration will begin! Woo Hoo!!! The content from this blog will moved to the new blog that will still be called The Daily Marker. The new blog will have a new look that I hope you will love.

If you are a subscriber you should continue to receive my posts in your "inbox" if everything transfers as expected. It might take two weeks or so for the blog migration to thedailymarker.com. You can continue to see some cards on Instagram. (I am "Kathy Rac" on IG)

When thedailymarker.com launches I will have a big giveaway for my subscribers. Thanks for all of the support and love that you have given me here on my blogspot blog and I hope to continue to give you content that you enjoy, leave you feeling inspired and feel like "yes, I can do that". If you are looking for something specific please let me know and I will try by best to work that into my schedule. Thanks for your visit today it is always appreciated. Hugs, Kathy

See you soon at the launch of the NEW The Daily Marker. 🙂

P.S. If you are a foodie you might like to know that you can find my favorite recipes on Kathy Dishes.

CARD SUPPLIES and links. Click on any thumbnail below: