Hello Friends, Are you experiencing snow and or sleet in your part of the world? I know on the east coast we are expecting a big storm today so we will see what actually happens. Snowy days are a good day to craft and to try something new, fun or different. How about adding wings to a BATTERY? I took the "Paulina" butterfly, cut it in half and jazzed up the butterfly wings. The sentiment and battery are in the December Card Kit or can be purchased individually here.
This snowflake stencil I used on the wings & for the background is a great size . I thought I would share a photo before the clear embossing paste dries. I just love this stuff .. the TEXTURE is just awesome!! You can use almost anything to apply the paste but, if you use a palette knife I think it's easier and more efficient.
Why stop at one card with the fun battery stamp…so I designed one more quick one.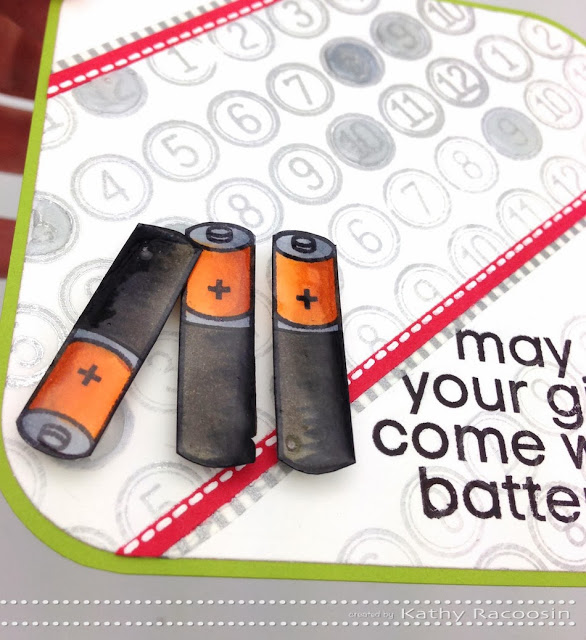 As you might imagine glossy accents was the perfect finish to the batteries.
The December Card kit has some nice and thin washi tape that I used next to the small strip of red paper on the card.
Thanks for your comments during the hop. If you missed the hop you still have time to win lots of gift vouches. Check it out here.
Thanks for your visit today 🙂 Stay warm and dry. Hugs, Kathy






SUPPLIES USED ON MY CARDS:
(click on any of the photos below)