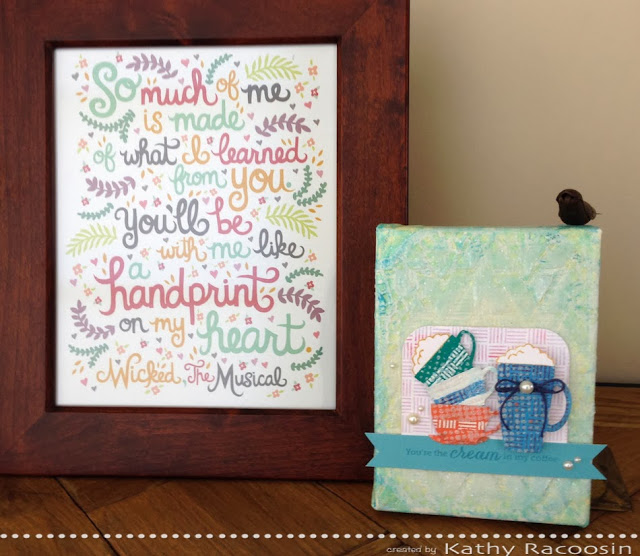 Hello Friends, What's new?? Do you have a cup o' joe each day? If so you are going to love this new stamp set from Hero Arts called, "Need Caffeine" perfectly said right? I created this "Home Decor" piece for A Blog Named Hero on the right of the photo.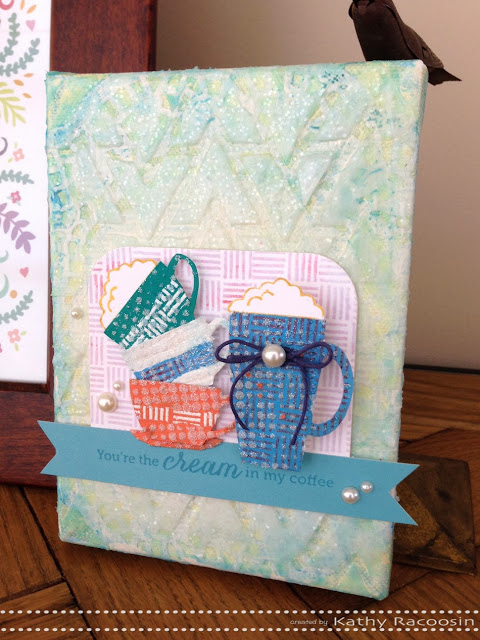 I went crazy with textured a background so I felt the coffee mugs needed some altering too. It's fun to switch up a stamp and make it your own.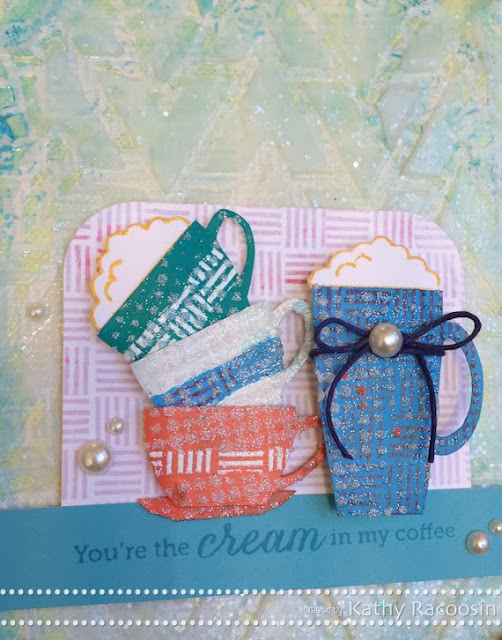 Be honest with me… what do ya think?? It was so much fun to create. When you see canvas on sale pick up a few so when the mood strikes you you can get crafty. I took a photo of each step of the way so I believe you can see what I did with out the words?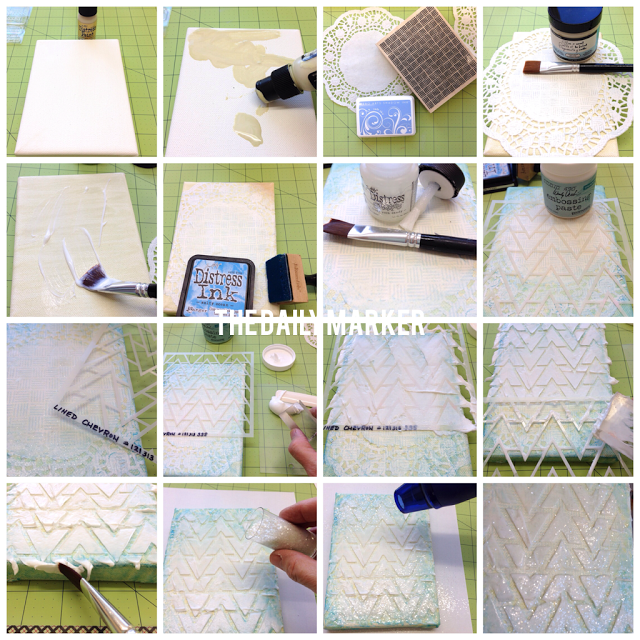 Embossing paste is the NEW way to emboss if you ask me and stencils are the new background stamps. I have many favorites but, this is one of them.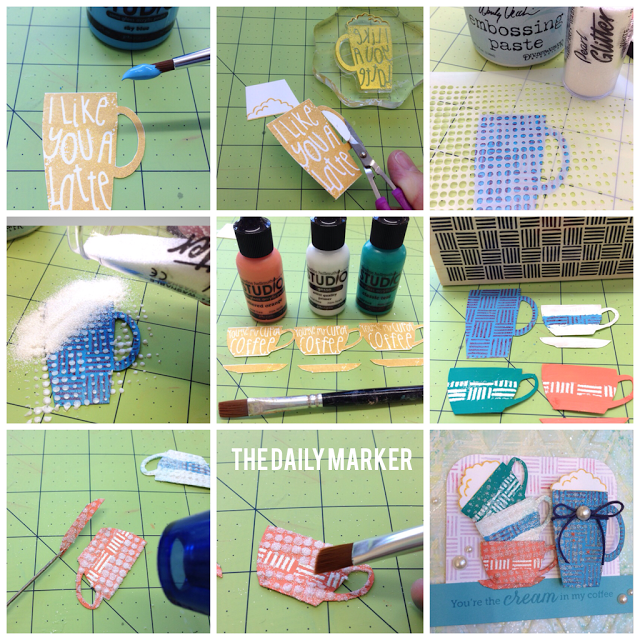 If there's a sentiment on a stamp that you don't want to use just stamp and paint over it with these mini paints. This Tim Holtz stencil called, "Dot Fade" that has some nice & tiny dots that are great for small images. Check out A Blog Named Hero for Home Decor all week. Fantastic projects. 
Are you cooking for Thanksgiving if you live in the US? I'm making my stuffing today and freezing it. Trying to get ahead of myself. Have a great day. Hugs, Kathy
CARD SUPPLIES- click on any photo