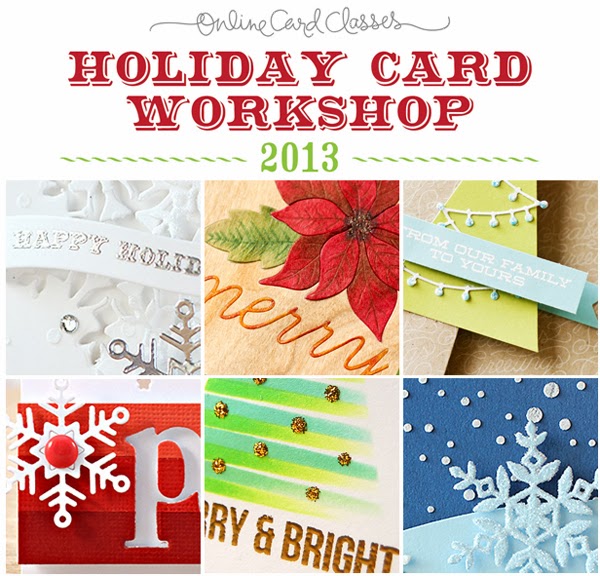 Hello Friends, I have some great news …. TODAY I am giving away a spot to the wonderful "Online Card Classes Holiday Workshop 2013" !! It's such an honor to be one of the OCC's "friends" therefore, I am able to give away a spot to the Holiday Class to one of you!
sweet!
Leave a comment by Friday November 8th at 11:59pm EST for a chance to win 🙂
Below is more info about the upcoming holiday card workshop 2013
Join instructors Kristina Werner, Jennifer McGuire, Laura Bassen, Shari Carrol, Debby Hughes, and friends for Online Card Classes Holiday Card Workshop 2013! This holiday card-focused class is sure to give you plenty of ideas for sharing the holiday spirit with your friends and family. With over 17 videos and even more cards, go-anywhere instructions, inspiring techniques, a helpful forum, an inspiring gallery, shopping discounts, and giveaways galore, this class is truly the pre-holiday gift that keeps on giving.
The holiday magic starts on November 11, 2013 – we hope to see you in class! For more information, visit
Online Card Classes

.
A big thanks to OCC for allowing me to give a spot away!! Good luck! 🙂