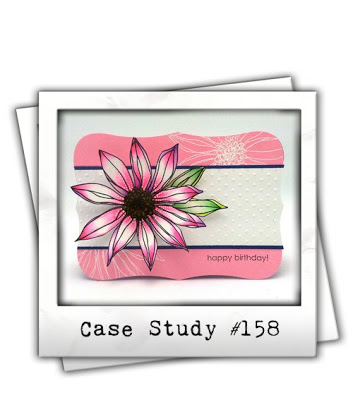 Hello Friends, Welcome to my third installment as the guest muse over at the CASE Study Challenge blog. (
CASE Study selects a few cards from my archives and uses them as inspiration for a weekly challenge
.) 
Today is Case Study #158
If you want to see card #1 click here or card #2 click here.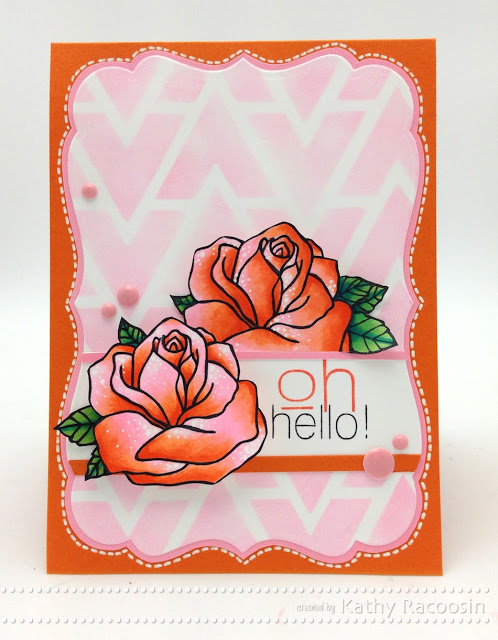 Graphic prints are so on trend in the fashion arena so it's not a surprise that Simon Says stamp delivered beautiful stencils for their STAMPtember® event. Using stencils as a graphic twist to your cards really makes them pop! This particular stencil is called, "Chevron Pattern".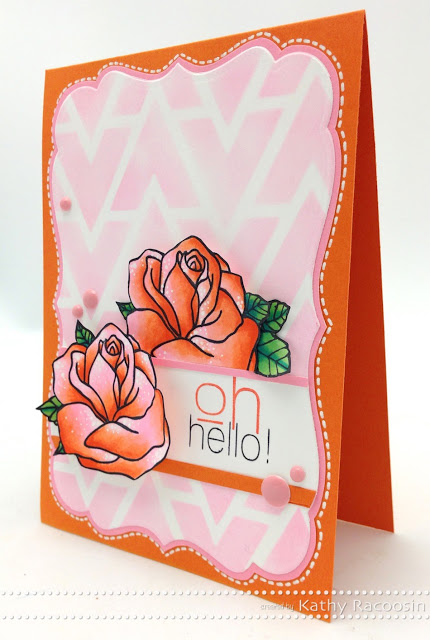 These beautiful flower stamps are from Janes Doodles. It's so much fun knowing someone before they design their own stamp line. I have always been a fan of Jane's illustrations and her flowers are no exception. For the sentiment I used a combo from this & this stamp set.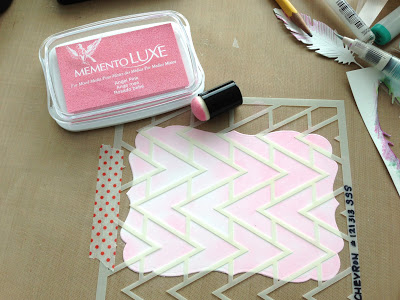 With a light hand it's super easy to get a beautiful geometric background. I do believe that having some of these daubers on hand are pretty essential. The nice thing is the daubers last a long time especially if you store them in something like this.
 (I like to write the stencil number with a permanent marker on the stencil)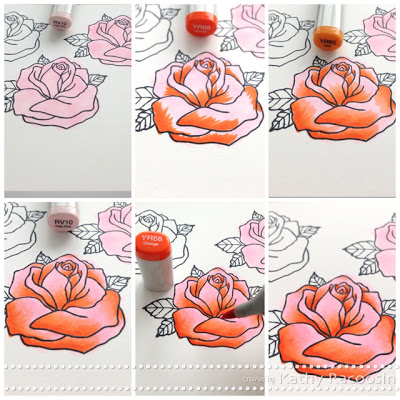 Mixing colors that aren't the combo you might typically reach for are super fun to play with. If you are new to Copic markers I recommend starting with a blending set like this one because the color choices are great in the sets.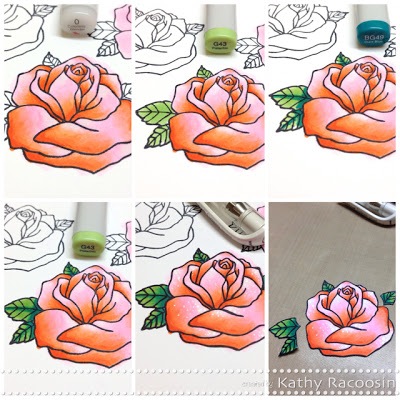 If you click on these pictorial tutorials you can see them larger and I hope you find them pretty easy to follow. Would love to hear if you find them helpful.
Prepare to be dazzled when you hop on over to the CASE Study Challenge blog to see what the DT created.  Thanks for your visit today and see you soon. Hugs, Kathy
P.S. If you want to share your card for the CASE Study Challenge with me you can tweet me @kathyrac or find me on instagram kathyrac. I would love to see what you created. 
P.S.S. Stay tuned for a blog hop tomorrow with great prizes.
P.S.S.S (lol) & I am giving away this Simon Says Stamp Card Kit here.
(or scroll down)
CARD SUPPLIES AND LINKS: click on the link to see where you can purchase the products I used on my card 🙂