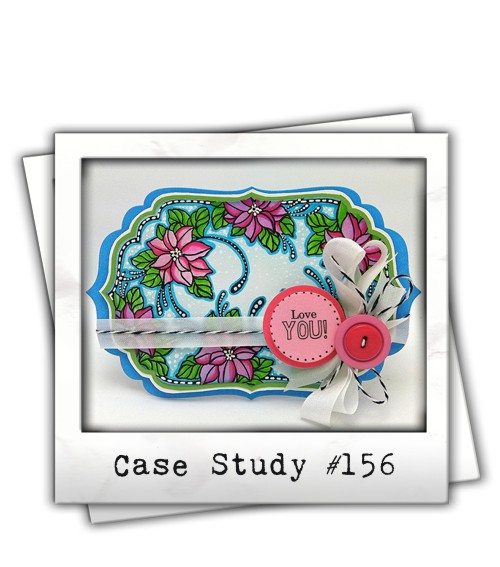 Hello Friends, Can you believe it?? Three posts in two days…so much fun.
If you are new to their challenge blog I think you will be pleased. The design team will knock your socks off! What they do is pick a few cards from my archives lol and use it as inspiration for their challenge. So happy to be "Case Study Number 156!"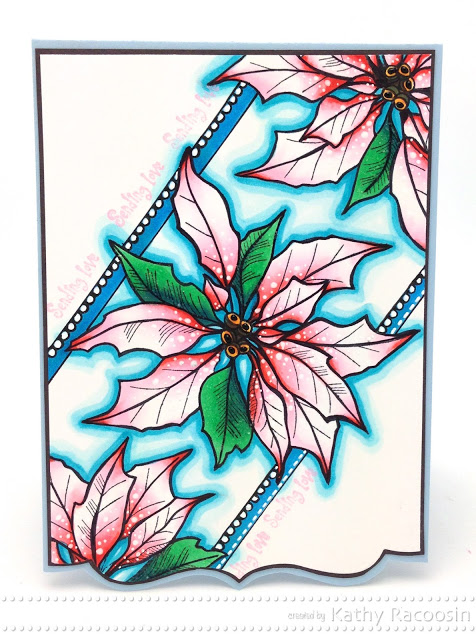 What fun for me to remake my card with a beautiful new Penny Black stamp. You know me and my need to add white … dots .. I couldn't spare any on this card.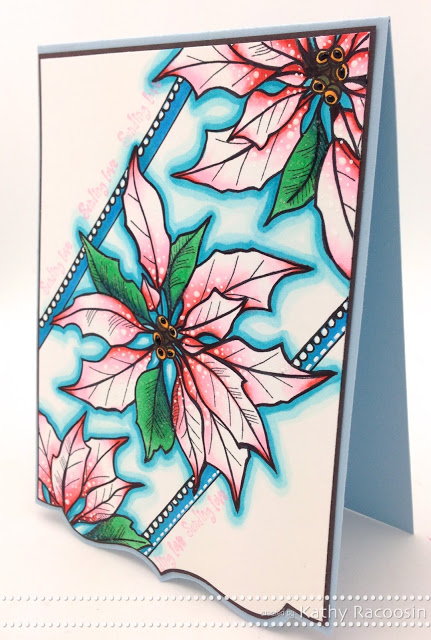 It's always a challenge for me to make a one layer card but, adding dots and enamel accents give me the feeling of more dimension.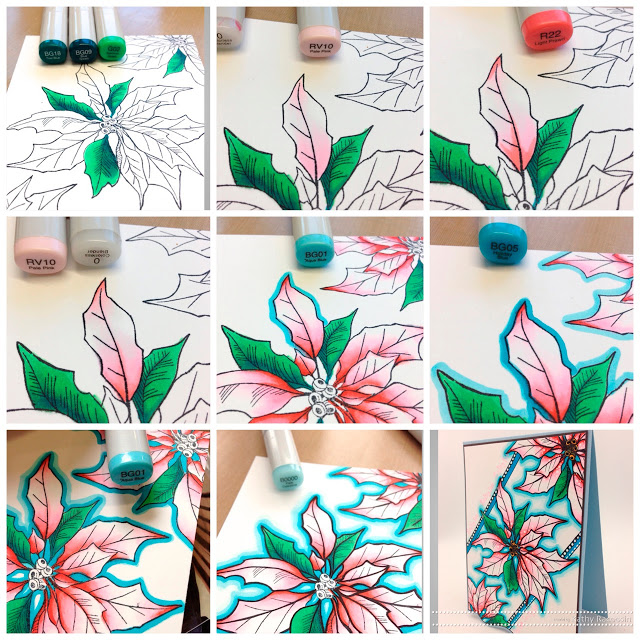 This collage gives you an idea how I did the copic coloring. I forgot to snap a photo of the darkest red highlight.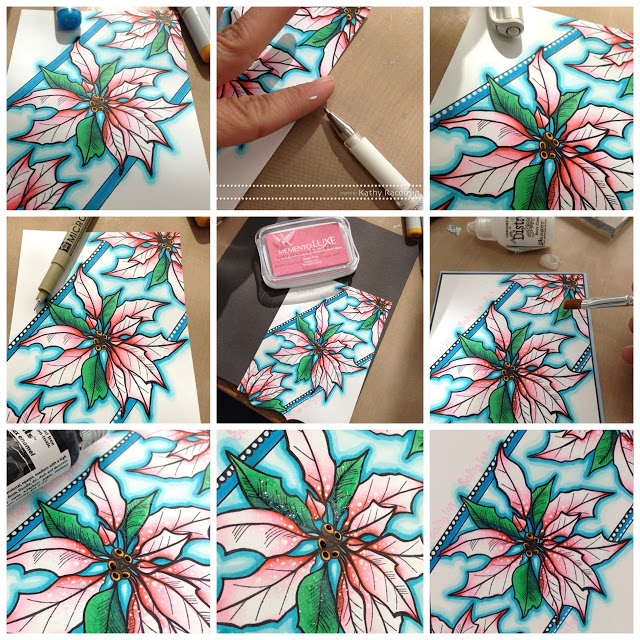 I used a ruler to draw and color a blue line on each side of the flowers. I have a photo of my finger with a dab of white ink on my finger from the gel pen. I like to test the gel pen before I get started. White dots were added on the blue line and then I traced around them with a black marker. Stamped the sentiment in pink, brushed on stickles and applied enamel accents.
-whew-
Please email me if you have any questions.

If you buzz back and tell me how amazing the Case Study challenge blog design team is & I will pick a random winner next week to win this below.
I am super excited the see what the DT has created. Thanks to Case Study challenge blog for letting me play along and a big thanks to you all for your visit today!! It's always so appreciated. Hugs, Kathy

P.S. If you missed the Simon Says STAMPtember® Hop check it out here.
16 chances to win!

P.S.S. There was a question about the pigment ink and if it was strong enough to adhere the flocking powder? Yes it is… but, it's a very light dusting not the same result you get if you apply a tacky glue. (The question was directed from this post during the blog hop.

CARD SUPPLIES AND LINKS: