Because I am bursting at the seams here's a sneak peek before I say hi!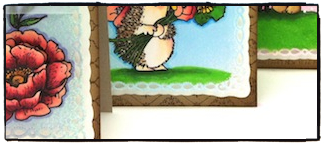 Hello Friends! How was your weekend?? I am so happy that you are here today and thanks for taking the time out of your day to visit me. Today is a day that I have been looking forward to for months and I am so stoked and honored to be Simon Says Stamp's
STAMPtember™
Special Guest today!!

The word about
STAMPtember™
has been out for ten days so I have a feeling you already know about it. It's a pretty cool month that
Simon Say's
brings to it's readers and my head swims what it must take to have a month long event with so much amazing content, prizes, discounts etc. just to celebrate STAMPING!!
Simon Say's Stamps
STAMPtember™
intentions are to" inspire, educate, and celebrate rubber stamping!
What's not to love about that! The best part about Simon Say's is HEIDI ! Heidi is always full of joy,
enthusiasm
and has such a zest for life that I so admire. If you guessed it you are right…she
brings
all of that to stamping. Love you Heidi 🙂
I HAVE TWO MORE EXCITING THINGS TO SHARE ….. just FOR YOU!!
A coupon code for 25% off all Copics at the SSS store!!!
AND a Giveaway!!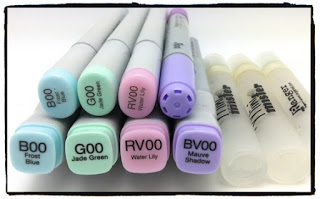 That means all Copic brand products are on sale 25% off now until 9/14/12. Just enter code KRCP25 when you check out at the Simon Says Stamp Store here.

When you hop over to the Simon Say's Stamp blog here. You will see a cool way to use your mini misters and FOUR cards that I created with a fun technique 🙂 These are the colors I used in my projects.

NOW FOR MY GIVEAWAY
(thanks to Hero Arts & Penny Black for their donations)
What do you need to do to win the stamps and spellbinder die below?
(A TOTAL VALUE of $70.00 )



1. Hop over to the Simon Say's Stamp blog and let me know if you like the technique I shared.
(the winner will be randomly drawn by me from the SSS blog comments on 9.17 & announced here.
2. YOU are invited to subscribe to my feed or "follow me" to qualify. (you might already so you are finished unless…..you want to spread the word)
3. If you would like to spread the word about today's post leave me a comment here so I know that you blogged, posted on your FaceBook page etc. for a surprise package. You can leave your name each time you tweet, Facebook, or blog about it for extra chances at winning the surprise package (not the stamps)
Lots of information today so if you have any questions email me at kathyrac@mac.com. I hope I explained everything clearly. Have a wonderful week and I'll see you at the Simon Say's blog. A big thanks to Stephanie for making me feel so special! Hugs, Kathy