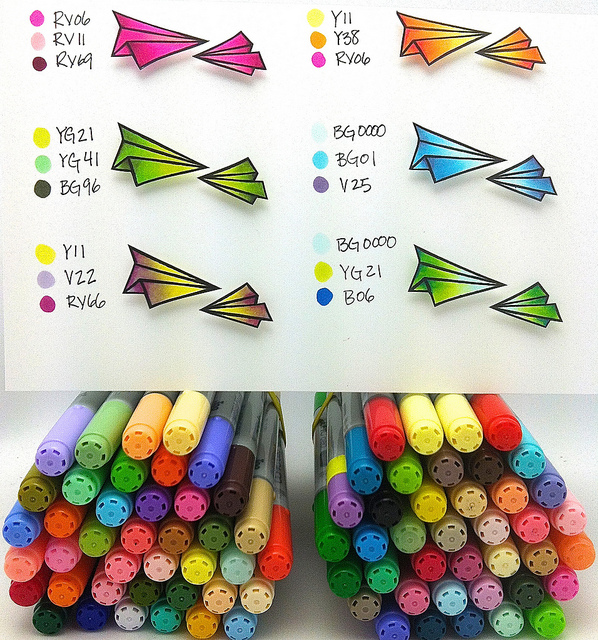 Hello Friends, How are you today?? I am so excited to bring you a GIVEAWAY today! Slowly I have been replacing my "Ciao" markers with the "Sketch" markers . I decided the best thing to do is to give away my CIAO markers…TWO BUNDLES of markers for my blog readers! I am always so grateful for your support 🙂 If you want to enter the Copic marker giveaway the details will be at the bottom of the post.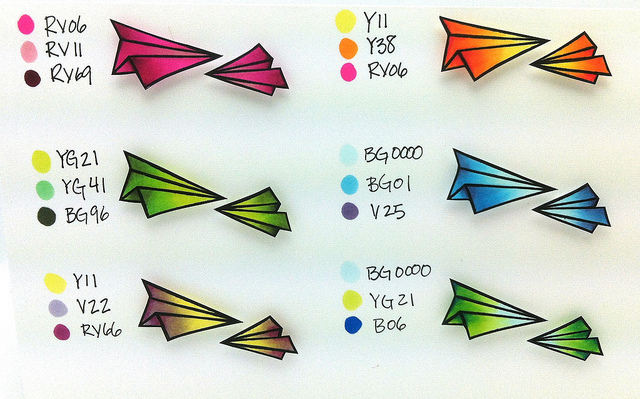 I always pack some markers with me when I travel and usually just just grab random colors. This color chart is an example how you can pair different color combinations. You don't need to pair numbers up…for example B02 and B04 or B06 when coloring and blending. If you are anxious to try this I suggest starting with a small image because it's easier to blend. I love the whimsey of this stamp from Lawn Fawn and thought it was perfect for my color chart. Here and here are a few other color charts I have done in the past. I plan on bringing to you more videos once I move… we still are here and should be in our new house end of Sept.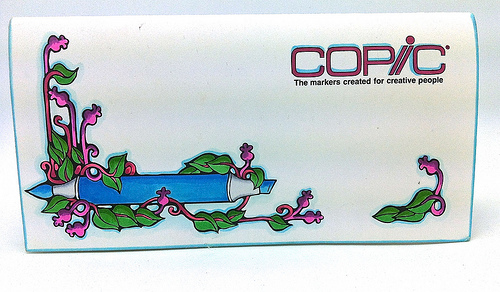 To avoid duplicating colors when shopping for markers I like to use this "Copic" booklet to keep me organized (the book comes in black and white) .I have some friends that refer to their book to select colors before coloring their images. (yes…I do too sometimes)
and now for the giveaway details:
If you would like a chance to win this giveaway here is what you need to do to qualify:
1. ADD the photo at the top of the post to your blog sidebar linking it back to my blog….right here. (All you have to do is right click to copy the photo.) (If you dont' have a blog you can add it to Flickr or Facebook.)
2. YOU are required to subscribe to my feed or "follow me" to qualify.
3. Please don't forget to add your name to Inlinkz below (Just a click on the blue frog.) Inlinkz will select TWO WINNERS randomly on September 5th.
Please note: most markers have been lovingly used and a few might need ink. I filled up the ones that I was able to get refills for.

COLOR CHART SUPPLIES: