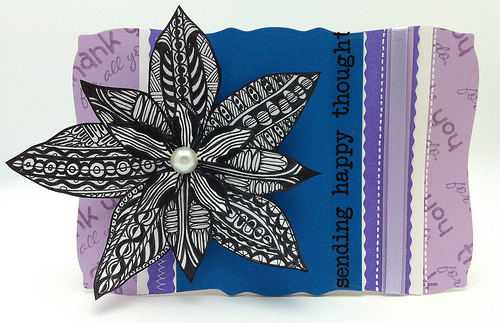 Hello Friends, Happy Friday to you! Thank you for all of your sweet and gracious comments about my very first video …so very encouraging & heart warming. (I will be selecting a winner this weekend and will try to post it on Sunday…all that info is

here

) Right now I am working on my second video and I will be using the
NEW Copic like markers from Le Plume by Marvy that are almost half the price of Copic's
.
Here
is a post that I did on the LePlume's in Sept & if you are wondering where you can purchase them just click
here
. In the mean time I hope you will check out
Lai-Yoke's
tree's
here
that she created after she saw my video. If you get inspired by anything I do please send me a link I would love to see what you you have created.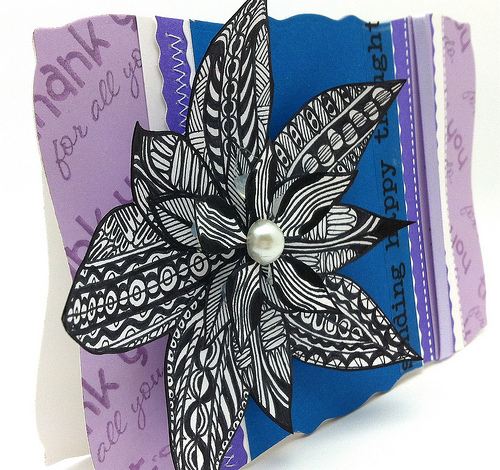 Creating this card is pretty straight foward but, if you need more info

here

is a post I did on Zentangle. Sorry for all of the click here and here stuff. Just in a crunch today. I have 22 people coming over Monday night for a Book Club Christmas Party with spouses and I have NOT started decorating and the house is a reck…crazy! Have a great weekend and would love to hear what you are up to. Hugs, Kathy

CARD SUPPLIES: