Hello Friends,
If you are here to see my Caardvarks cards please scroll down to the next post…sorry 🙁 It's a two post Monday.
This Birthday Book was created with one of SRM's blank calendars. Hop over to their BLOG you will see amazing calenders by the other DT. I have trouble keeping track of everyone's Birthdays so I created a desk top calender rather than one to hang on the wall. I'll flip through each month to remind me who's birthday is on the horizon. Let's get started with the cover. This one measures 8×8 and other sizes are available here.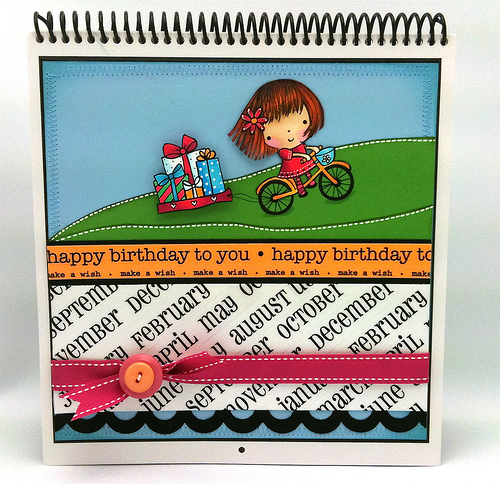 It's worth spending a some time on this project because you will have it for a long time. I worked on it in segments so I really enjoyed the process. The good news is I can use this year after year.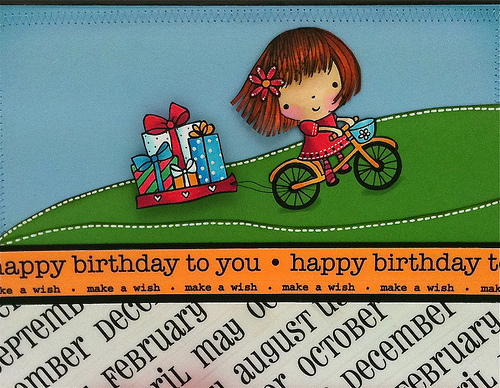 CLICK ON EACH MONTH FOR A LARGER VIEW 🙂
To begin you want to start with stamping all of your images and color them. Now is the best time to add glossy accents. Notice the present and wand..they will be cut off.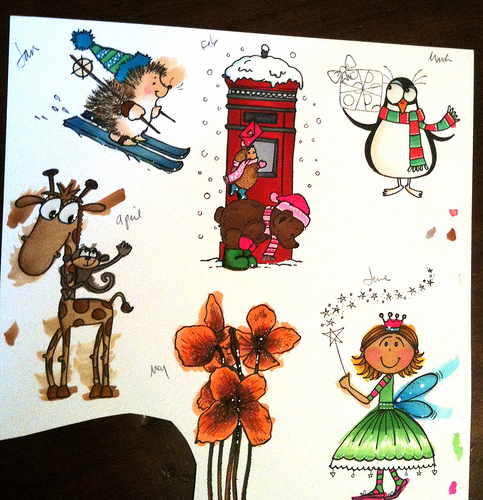 Next step is to measure and cut all of the papers for the top and bottom of each month. I decided that the sewing was a must. Thankfully I enjoy sewing and I paced myself.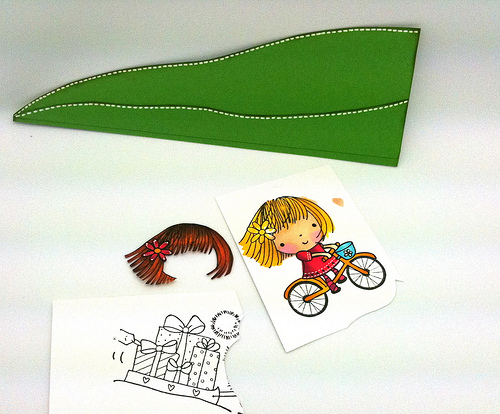 I used two images for the cover and sometimes I like to cut a wig to give the hair depth and flow. I stamped the bike on the grass so you would see the grass through the spokes instead of the white paper.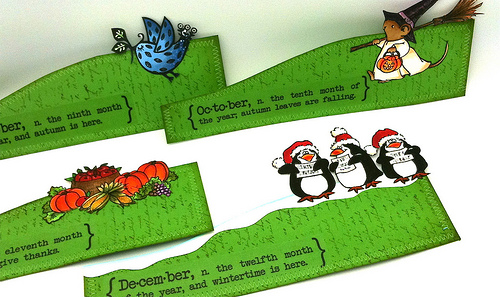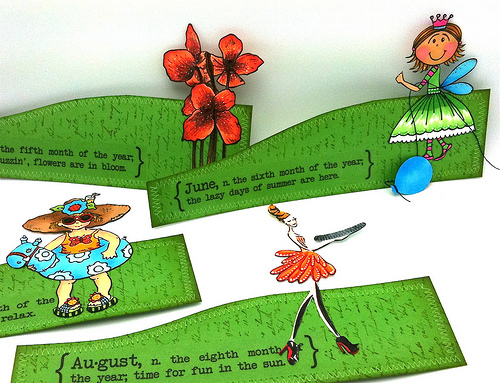 Take note of the fairy and the french lady 🙂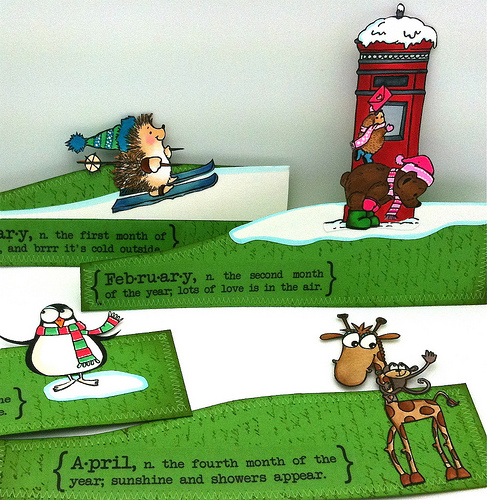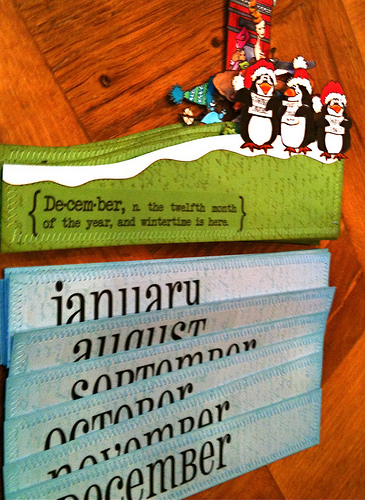 This Christmas image is my favorite. With a little altering she can be used for any season.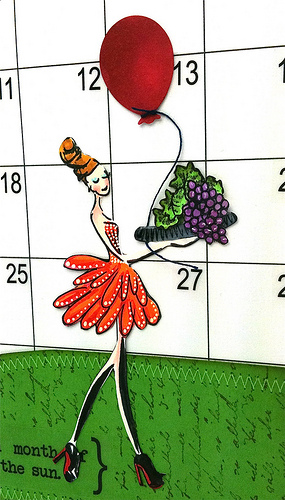 Thanks for stopping and for all of your sweet comments. Let me know if you have any questions. This is going to take some time to link all the supplies. I think today I will just do stickers and stamps. Have a great week! Hugs, Kathy
One last thing … if you are a Penny Black fan instead of leaving a comment here can you jump over to the new Penny Black blog and leave some love there? Thanks 🙂
Don't forget to check out my Caardvark post below. Sorry for the long post.