Just posting a card that I haven't shared yet. All the stamps are from Hero Arts.
Are you wondering of you have seen this girl before? I altered her dress… I stamped the dress several times and layered the skirt to give the dress more style and dimension. She also looks prettier with some height.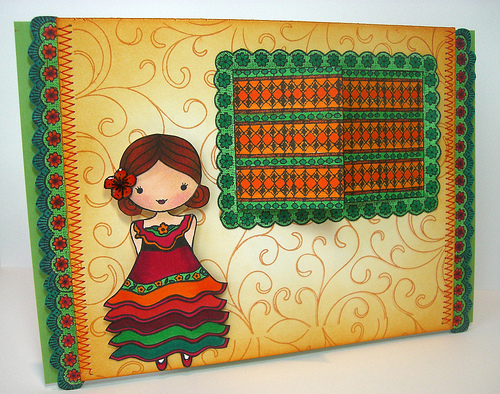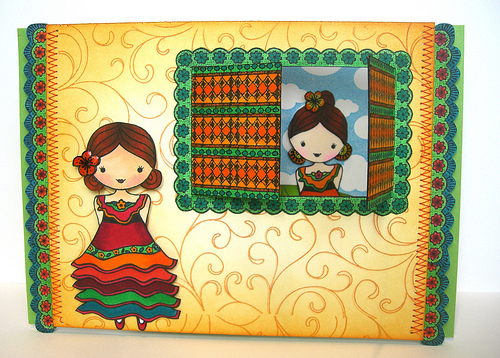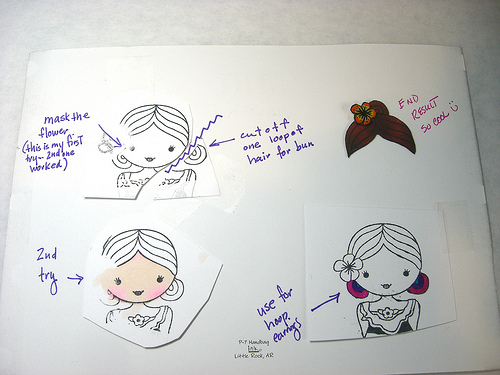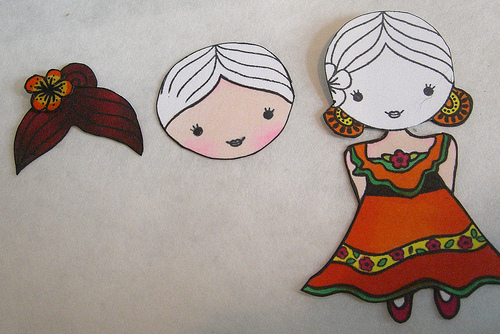 Here I played around with her side pigtails. I cut one of them off to make a bun on top of her head and then fashioned earrings out of the side buns. Have I totally confused you?
The girl on the inside of the card is the original girl with altered hair.
We just returned from vacation to New York and Philadelphia so catching up on lots of things. I hope your summer is going great. Hugs,Kathy
P.S. Don't forget to check out SRM 's sticker challenge and you can use any sticker to enter… HERE is the link.