I have to admit that I love to create little scenes. If I had time I would have a part two with the girl and the fish in the bath tub together.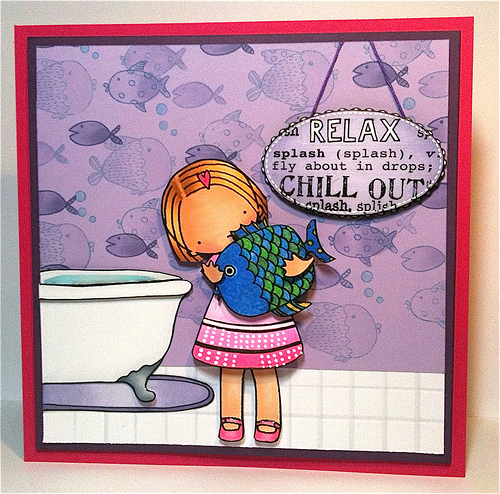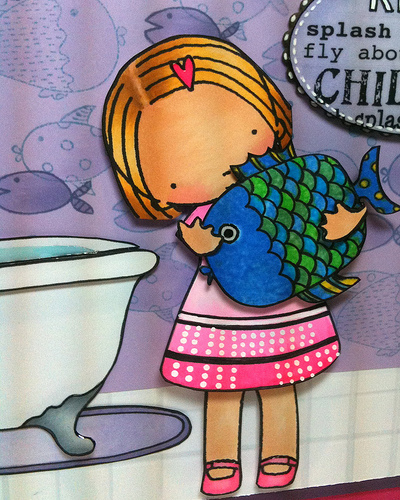 For the wallpaper I used Shari from Hero Arts color layering technique here. Tim  Holtz distress ink in three different shades worked wonderful and I used three shades of lavender markers.
To create the picture on the wall I just had to use my go to sentiments from SRM stickers. Scoring the "tile" floor gave me the realistic look I was going for. The girl is from Pure Innocence and you can see how I prepared her for the fish.  The texture is created on the fish by putting colorless blender on  a rag and dabbing on the fish after coloring.
Tomorrow or rather today is Friday and I am pretty happy about that. I can't thank you all enough for your comments and I apologise that I haven't been by. I feel so fortunate to have such wonderful blogger buddies. Happy Weekend! Kathy
P.S. The fish are from Hero Arts CL372 called Ocean of Joy